'Mental Strength Matters': Sunil Joshi's son Aryan starts new initiative; cricketers speak on mental strength
Sunil Joshi's son Aryan Joshi has launched "Mental Strength Matters" where he has interviewed sportspersons including cricketers. The athletes talk about the importance of mental strength to succeed in sport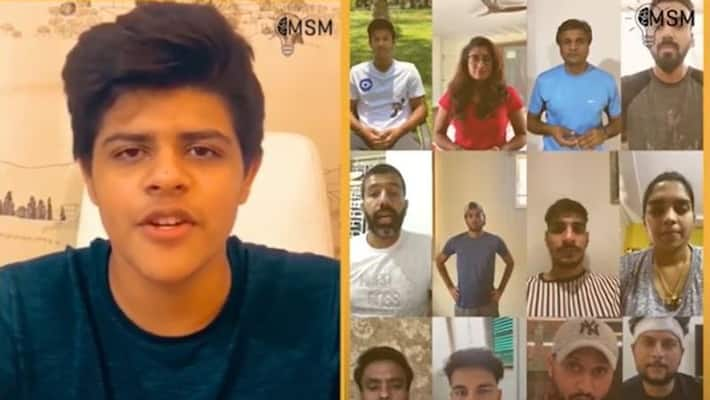 Bengaluru: Former India all-rounder Sunil Joshi's 17-year-old son Aryan Joshi has launched a new initiative named "Mental Strength Matters" (MSM) where top sportspersons including cricketers speak about the importance of mental strength.
On MSM's YouTube channel, India's star cricketers KL Rahul and Mayank Agarwal spoke about dealing with failures and successes. Also, there are videos of former India batsman VVS Laxman, tennis ace Rohan Bopanna, India women's ODI skipper Mithali Raj and more.
Also read: Exclusive interview with Sunil Joshi
"Hi, I'm Aryan Joshi, a sports enthusiast. 'Mental Strength Matters' aims to share inspirational stories of elite athletes and how mental strength has helped them in their journey. I started this initiative hoping to help millions to develop their mental strength and stay strong in the near future," Aryan, who is a Class 12 student at Mallya Aditi International School in Bengaluru, said.
Also read: Exclusive interview with India Test batsman Hanuma Vihari
India batsman Rahul said it was important to use the current lockdown due to the coronavirus (COVID-19) pandemic to reflect on one's mental strength.
"Mental strength is the most important thing for any individual regardless of whether he or she plays sport or not. Everybody can practice it. Some people are gifted but some people can practice it. In a time like this, it give a great opportunity for people to sit down and reflect on themselves and work on themselves whether there is something missing. They can write it down and work on it. This is the perfect time to work on it," Rahul said.
When asked about overcoming challenges, the Karnataka right-hander said, "Each individual has a different way to deal with failures or successes. How to overcome an obstacle? For me it is, what is easiest is, to stay in the moment and not carry the baggage of either victory or loss, from the previous day."
On his Twitter account, Joshi said on Thursday (April 30) that Aryan has so far interviewed more than 100 athletes. "Dear All, as a parent I'm happy to share my son Aryan's initiative to help the community get stronger mentally and this is the need of the hour! Here's the link to his YouTube channel, do watch, like and share," Joshi, who is now the chairman of BCCI selection panel, wrote on his Twitter page along with the link of MSM YouTube channel.
Currently, India is under a lockdown until May 3 to contain the spread of the coronavirus.
Last Updated Apr 30, 2020, 3:40 PM IST