KL Rahul vs Rishabh Pant: Ravi Shastri, Sourav Ganguly comment on wicket-keeper-batsmen
BCCI chief Sourav Ganguly has praised KL Rahul. India head coach Ravi Shastri has said that Rishabh Pant needs to improve his game.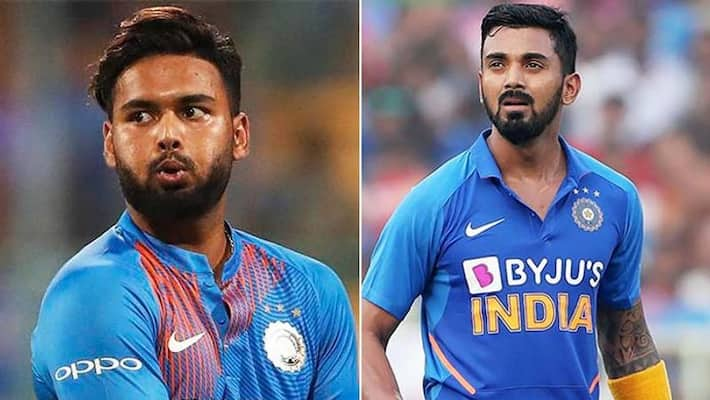 It is a tough task to fill the shoes of MS Dhoni, With the qualities that the former captain displayed in wicketkeeping, batting and leading the team, it was certainly not going to be easy for Rishabh Pant when he took to the field instead of Dhoni after the 2019 World Cup last year.
Well, times haven't been easy on Rishabh Pant and the words of India head coach Ravi Shastri does not do him any favours but does say what the keeper needs to work towards.
Reportedly, Ravi Shastri has gone on to say that the young wicketkeeper is not a natural and that he needs to work on his wicket-keeping skills.
In an interview with The Hindu, Shastri also spoke about his batting style. While the coach said that he would not like to change Pant's game, he also stated that Pant has been told to be more selective in his shot making according to the demands of the team, by assessing the state of the game.
He added that the aggressive batsman needs to work out how to be aggressive by taking calculated risks.
Pointing out the scope for improvement, Shastri said, "Every time he comes to bat, the crowd expects sixes off everything. This is where he has to manage his game properly."
While Pant needs to improve his game, as stated by experts, the focus has shifted to KL Rahul
KL Rahul fits the role of keeper-batsmen and picked up the gloves for India after Pant was dropped during the game against New Zealand.
Rahul has performed well to an extent behind the stumps and has provided the Indian team runs with the bat too.
It came as no surprise when BCCI chief Sourav Ganguly praised him for his performance in limited overs.
Reportedly, stating that he wished Rahul would continue to perform well in Tests too, Ganguly refrained from commenting about the selection of Rahul over Pant. The former captain of the Indian team stated that it was the decision of the team management and captain to decide the role that KL Rahul needs to play.
Ganguly also left the question unanswered, when he was asked about who would wear the keeper's gloves in the T20 World Cup this year and said that it would be Shastri's and Kohli's call. 
Last Updated Jan 25, 2020, 6:06 PM IST