IPL 2021: No clarity on title sponsorship; BCCI, VIVO in discussion
The 14th edition of the Indian Premier League is likely to be held in April-May. Meanwhile, the build-up for the same is already underway, with a mini-auction set to be held on Thursday. However, the title sponsor's issue is yet to be resolved, with VIVO being in contention again.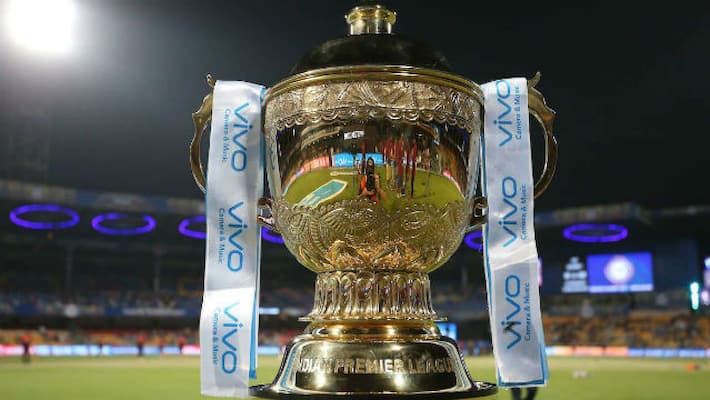 The Indian Premier League 2021 is barely a couple of months away, as the build-up for the same has begun, with the mini-auction set to be held on Thursday. However, one of the significant issues that the Board of Control for Cricket in India has at hand is the title sponsorship issue.
As of now, the Chinese mobile-manufacturing brand, VIVO is the official title-sponsorship holder of the event, with their current deal initially set to run until 2023. However, the deal was put on hold last year, citing the two countries' political tension due to cross-border rivalry, as the fantasy gaming platform, Dream11 filled it up for the previous season.
Notably, BCCI has used VIVO for the upcoming auction. However, according to a report by Cricbuzz, it is just temporary, as both parties are yet to sign a final deal for the season. "The BCCI is going by the book and is extending all the benefits to Vivo. It is now up to Vivo. Whether or not it is interested, it still will have to pay up," a source was quoted as saying to the publication.
ALSO READ: IPL 2021 Auction- Sreesanth misses out, 292 players to go under the hammer
"We have been told that it will be called Vivo IPL till the auction as per the original agreement. The previous agreement was paused only till December 31 last year. So, the original agreement has kicked in from January 1. Till an alternative arrangement has been made, the brand name will remain," added a franchise official to Cricbuzz.
The report also adds that VIVO is looking for sub-licensing rights and is hunting for a suitable investor. As per the rumoured agreement, BCCI would receive ₹440 crore from both parties, each season. Meanwhile, if the sub-licensing party offers less than the agreed amount, VIVO would have to fill up the void.
Last Updated Feb 13, 2021, 2:12 PM IST