IPL 2021: MS Dhoni's new avatars rock as broadcaster launches official promo
The upcoming edition of the Indian Premier League would be the 14th season of the lucrative Twenty20 tournament. Mumbai Indians is the five-time defending champion, while MS Dhoni would be looking to lead Chennai Super Kings for a record 12th time in his 14th edition.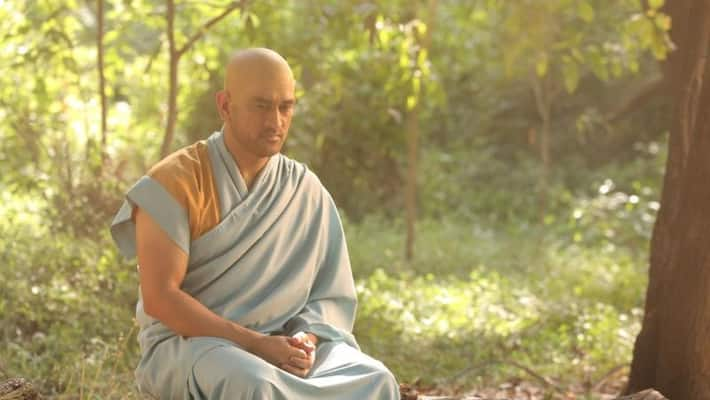 Former Indian skipper and great, MS Dhoni is enjoying his retirement life to the fullest. However, he continues to entertain cricket fans with his presence on the field during the Indian Premier League, as Chennai Super Kings continues to be led by him.
The upcoming edition of the IPL would be the 14th edition, which would also be the 14th for Dhoni. Furthermore, he would be leading CSK for the record 12th time, as the tournament gets underway from April 8. On the same note, he has begun preparations for the same, both on and off the field.
While he continues to sweat in the nets on-field, he has been handed the duties to promote the event by official broadcasters Star Sports as for his off the field stint.
ALSO READ: IPL 2021- CSK's MS Dhoni's new-look avatar has internet talking
On Saturday, a picture of Dhoni by Star, who portrays a monk-like look, had gone viral. While fans wondered what it could be, the next day, Star launched a video of the same, which turned out to be the official promo for IPL 2021. In the video, Dhoni gives tips to some children as a monk, describing Rohit Sharma-led Mumbai Indians legacy and how greediness is not actually a bad thing.
Watch the video here:
Furthermore, the second promo video was launched, where Dhoni portrays a military student training camp leader. He is seen giving the example of Virat Kohli's dominance in the tournament, as the latter would lead Royal Challengers Bangalore once again. However, upon being asked by a kid if RCB would break its title jinx this year, Dhoni asserted that only time would tell that.
Watch the video here:
Last Updated Mar 15, 2021, 3:46 PM IST