IPL 2020: RR's David Miller wants to emulate CSK captain MS Dhoni
'I think we're all very different in the way we think we play. I absolutely love the way Dhoni goes about his business,' said Rajasthan Royals' David Miller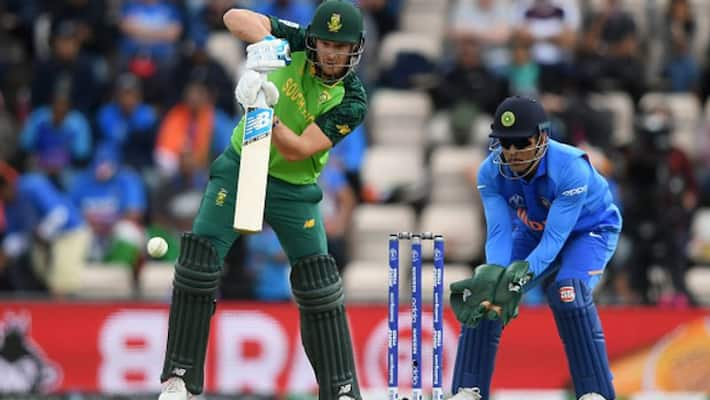 Dubai: MS Dhoni is not only one of the best captains in the world but also ranks among the best finishers in the limited-overs formats. Now, he is gearing up to lead the Chennai Super Kings (CSK) in IPL 2020. And, one of the opposition players wants to emulate the former India captain.
Rajasthan Royals' (RR) South African batsman David Miller has admitted that he is in awe of Dhoni. Lavishing praise on the Ranchi wicketkeeper-batsman, Miller has said he wants to finish games like how Dhoni does.
"I think we're all very different in the way we think we play. I absolutely love the way Dhoni goes about his business. Certainly his calmness - you just think he's always under control. The way he portrays himself, that's something he's extremely good at and I do enjoy that about him. I try and give off the same energy," Miller, who had earlier played for Kings XI Punjab (KXIP) for eight years, told espncricinfo website.
"But in terms of an actual chase, he's got his strengths and weaknesses as a batsman and so do I. I tend to be in awe of some of his chases rather than 'I want to bat like him'. I suppose I just want to finish games like he does.
"Technique-wise and the way you go about it, we all have our own ways. I don't think I can rate myself or put myself in a category. We'll see how my career unfolds and finishes and then we can look back and sort of judge. Definitely Dhoni is one of the best finishers ever; he's proven it many times. I love watching him play," he added.
Last month, Dhoni retired from international cricket. He hasn't played a competitive cricket since July 2019 when was seen in India's semi-final game against New Zealand at the ICC World Cup in England.
IPL 2020 will be played in the UAE from September 19 to November 10 and fans are eagerly waiting to see Dhoni back on the cricket field.
Last Updated Sep 14, 2020, 4:44 PM IST