IPL 2020: RCB skipper Virat Kohli says 'a few muscles are asleep'
RCB skipper Virat Kohli shared details about their practice sessions. The team recently posted a video on its official Twitter account.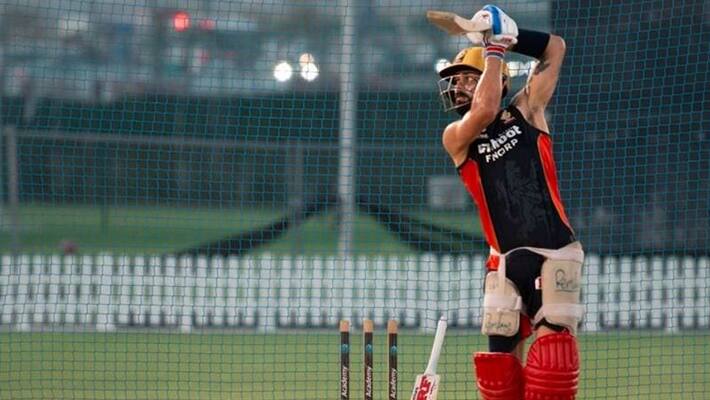 With match days coming closer, franchises are seen gearing up for their respective matches. Parallelly, the teams are engaging with their fans via their official Twitter and Instagram handles. Often, the stills and video clips are shared to entice the fans. On Saturday morning, Royal Challengers Bangalore shared their power-packed practice session on their social media account. The clip took snippets of the skipper Virat Kohli of how well the team is aligned for their practice sessions.
The RCB-Indian skipper told that with five months aloof from their profession, players are taking time to kick in. He emphasized that 'shoulders are sore' for many, but the players are incessantly trying to put their arms to the wheel at the earliest. He also reiterated that they are giving players adequate time during the drill sessions so as to prevent any sort of injuries and mishaps.
Also read: IPL 2020: Ambati Rayudu perfect fit for Suresh Raina believes Scott Styris
The clip showed Virat Kohli showcasing his exemplary batting skills while practicing in the nets. He also put forward how they are practicing in the middle, hitting in angles which the match would probably demand. Towards the end, the skipper also focussed on the players' fitness, stating that they were all doing great and he doesn't want them to train like a maniac. 
The tweet's caption read, "More intense, more hungry than ever before, and more balanced, Virat Kohli speaks about his progress after two weeks of practice in the UAE ahead of Dream 11 IPL 2020", RCB looks confident not just for their first match on September 21, but for the entire season ahead.
Last Updated Sep 12, 2020, 4:14 PM IST