IPL 2020 — RCB captain Virat Kohli to 'Kaka': 'We will win the cup'
Ahead of IPL 2020, Royal Challengers Bangalore (RCB) captain Virat Kohli said, 'we will win the cup'. This is good news for the Bengaluru franchise's fans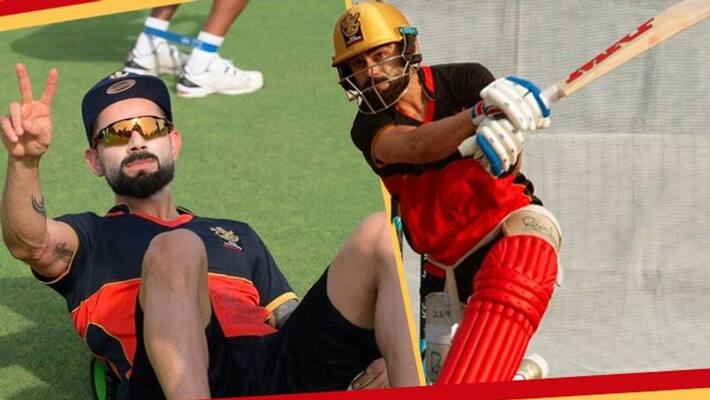 Dubai: Royal Challengers Bangalore (RCB) captain Virat Kohli and his teammates were seen celebrating the birthday of a member of the franchise's support staff. The video of the same was shared by the team's official Twitter handle on Sunday (September 6).
Ramesh Mane, who is also known as 'Kaka', celebrated his birthday with RCB players, officials and other members of the support staff in Dubai. Mane is a sports massage therapist. Masseur Mane was earlier with the Indian team and is now part of the RCB setup.
Also read: Virat Kohli stresses on 'intensity' in IPL 2020
In the video, Mane is seen telling Kohli to be "determined" and "take the cup" this time. RCB have never won the IPL trophy in the past 12 years. Kohli and his teammates joined in as Mane cut the birthday cake.
Kohli was also seen shake a leg in the video. Mane tells Kohli, "Sankalp karna hain. Cup lena hain. (We have to be determined, and take (win) the cup)." To this, Kohli replies, "Haan lenge, pakka lenge (cup). Aap tension mat lo (Yes, we will definitely take (win) the cup. You don't take tension)".
Mane has been working with India's star cricketers including Sachin Tendulkar, Sourav Ganguly, Anil Kumble, MS Dhoni, and others, for a long time.
In 2005, Mane joined the Indian team and was with the 'Men in Blue' for nearly 10 years. In 2015, the Board of Control for Cricket in India (BCCI) did not renew his contract. He was also with the Indian when the Dhoni-led side won the World Cup in 2011.
Last Updated Sep 6, 2020, 12:46 PM IST