IPL 2020: 'Don't need my girlfriend back, just help RCB win title'
Watch here how an RCB fan is praying at a temple in Mysuru asking Goddess Chamundeshwari help the Virat Kohli-led team to win IPL 2020 title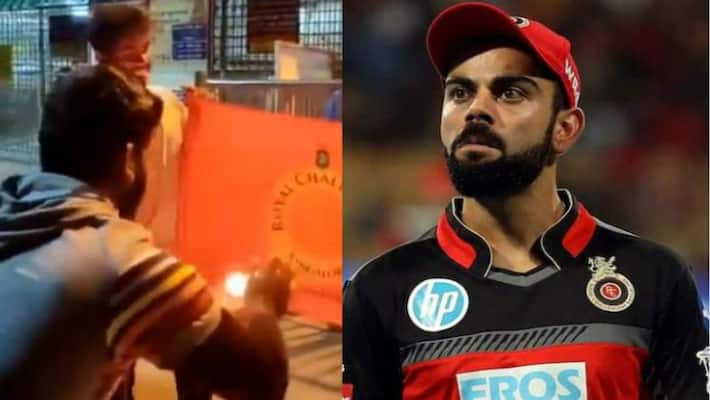 Bengaluru: It is Indian Premier League (IPL) time again and fans are waiting for the action to unfold on March 29 in Mumbai with defending champions Mumbai Indians (MI) locking horns with Chennai Super Kings (CSK).
Also read: Full schedule of IPL 2020
Ahead of the 13th edition of the cash-rich Twenty20 league, Royal Challengers Bangalore (RCB) fans have started heading to temples. In a video which was shared on the micro-blogging website Twitter, RCB fans are seen praying at Chamundeshwari Temple in Mysuru, Karnataka.
Also read: Check out RCB players' salaries
As always, the fans are chanting "Ee sala cup namde" (This time, cup is ours). In the 44-second clip shared by a journalist on Twitter, RCB fans are holding the team's flag and one of them is asking Goddess Chamundeshwari to help RCB win the IPL title this time.
Also read: Virat Kohli says 'IPL 13 mera hoga re'
He is seen saying, "I don't want a job or asking my former girlfriend to come back, I just want RCB to win the cup."
RCB supporters have endured a lot of pain when it comes to IPL. They have been waiting for 12 years to see their team lift the trophy. Will the wait end in the 13th season? Only time will tell.
Ahead of IPL 2020, RCB captain Virat Kohli was seen saying in a commercial, "Vivo IPL 13 mera hoga re" (IPL 13 will be mine). RCB fans are hoping those words come true.
Last Updated Mar 10, 2020, 10:16 AM IST