IPL 2020: Kings XI Punjab coach Anil Kumble reveals how he bowled with 'bent elbow, chucked'
Anil Kumble spoke ahead of IPL 2020 and recalled the days when he had to switch from being a paceman to spinner. What made him change? He has answered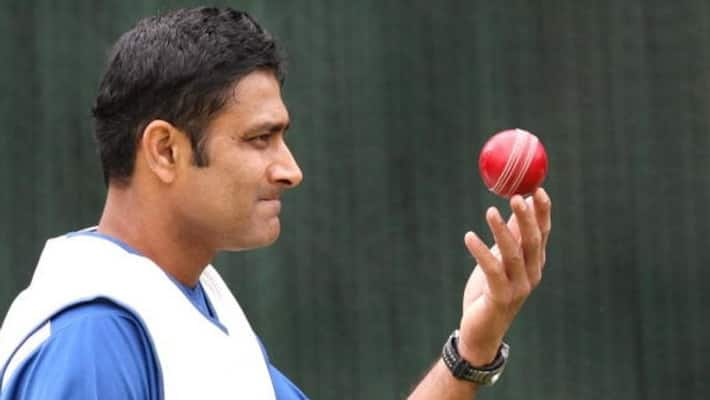 Bengaluru: Former India captain Anil Kumble on Tuesday (February 18) recalled the days when he switched from being a fast bowler to leg-spinner.
Ahead of the new season of the Indian Premier League (IPL 2020), 49-year-old Kumble, who is now the coach of Kings XI Punjab (KXIP), explained why he became a spinner from paceman during the early days of his career.
Also read: Full schedule of IPL 2020
"When I was young, bowling at the nets, all my senior players were at the nets, (they) said, 'I chuck, bowl with a bent elbow'. I was only 14. So I stopped (fast bowling)," Kumble said in a short video posted on KXIP's Twitter account.
He continued, "Then I started bowling leg-spin. My brother told me to bowl leg-spin and that is how it started. I bowled leg-spin and the same year I represented Karnataka in Under-15 and since then I never looked back. The only time I did bowl medium pace was against Pakistan (in a Test in 2007) when I was captain, in the second innings in Bangalore, at the Chinnaswamy Stadium. I felt, strategically if I bowled quicker I would get wickets because there was a crack (on the pitch) at a length."
One of the greats of the game, Kumble played 132 Tests and 271 ODIs for India. He is India's highest wicket-taker in both Tests (619) and ODIs (337). He was also Team India's coach.
Last Updated Feb 18, 2020, 4:44 PM IST