IPL 2020: Jonty Rhodes defies age with one-handed stunner. Here are some of his best
Jonty Rhodes is regarded as the greatest fielder in the sport of cricket. He is currently the head coach of Swedish national cricket team.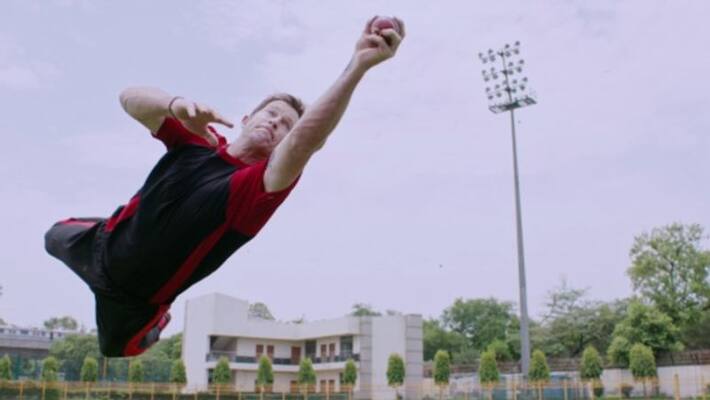 Fielding is one of the most important aspects in the sport of cricket, which, if executed properly, would result in winning at least half of the match. And, when it comes to fielding, the only name that can come to one's mind is South African superman Jonty Rhodes.
Rhodes, who was primarily a batsman, incidentally, rose to fame for his famous fielding, rather than his batting. There were numerous occasions when despite his inconsistent batting, he served the team owing to his exquisite fielding. 
Recently, ahead of the Indian Premier League (IPL) in the United Arab Emirates (UAE), Rhodes, who is the fielding coach for Kings XI Punjab (KXIP), introduced a drill to display how to take catches. What was enchanting to watch that Rhodes pulled off a one-handed stunner, even at the age of 51.
In the same light, we take a look at some of his stunners from his prime days:
Sparing not even Sachin Tendulkar
India's master-blaster Sachin Tendulkar was in his prime during 1997. As he was involved in an ODI against South Africa the same year, he was known for smashing the ball through the off-side. However, the Proteas had the solution, as Tendulkar's similar attempt led to Rhodes flying in the air and almost being parallel to the field, as his double-handed pouch stunned Tendulkar in disbelief.
Man of the Match for fielding
It was during the 1993 Hero Cup tie between South Africa and the West Indies. While the Caribbeans looked set to win the match, it was Rhodes, whose three one-handed screamers to dismiss Brian Lara, Phil Simmons and Anderson Cummins made Brabourne Stadium go 'Jonty, Jonty!' It was followed by a couple of sitters for Rhodes, as he earned the Man of the Match title for his exceptional fielding.
Fumbled! Not exactly
During the 1999 ICC World Cup clash against England, South Africa was in trouble, until Rhodes did provide the breakthrough. It was Robert Croft's attempted loft over the point where Rhodes was stationed, as the latter flew in the air, but couldn't grab it in the first attempt. As the ball lost pace and was falling to the ground, Rhodes recovered himself just in the nick of time to complete the catch, while the entire thing happened in a matter of two seconds. Proteas won the match by 122 runs.
Last Updated Sep 14, 2020, 4:11 PM IST