IPL 2020: 'Have recovered well', says CSK paceman Deepak Chahar
Chennai Super Kings (CSK) player Deepak Chahar has 'recovered well' after testing positive for COVID-19 in Dubai, ahead of IPL 2020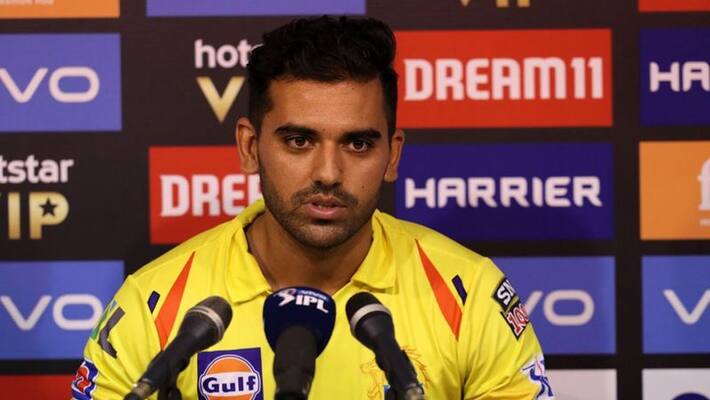 Dubai: Chennai Super Kings (CSK) paceman Deepak Chahar, who had tested positive for the coronavirus (COVID-19), has now provided an update.
Chahar was among the 13 members of the CSK contingent who had tested positive for the deadly virus. They tests were conducted after they landed in Dubai for IPL 2020.
Also read: CSK members test negative for COVID-19
The cash-rich Twenty20 league will be played in the UAE from September 19 to November 10.
On Tuesday (September 1), Chahar, in a video posted on CSK's official Twitter handle, said he had "recovered well" and thanked everyone for the wishes.
Also read: Virat Kohli's warning ahead of IPL 2020
"Thank you so much for your lovely wishes and prayers. I have recovered well and hopefully will be in action soon," Chahar said in the video.
"Come what may, don't miss leg day. Cherry on the rise!" CSK captioned the video. In the same clip, Chahar was seen training.
Chahar and Ruturaj Gaikwad were the two CSK players who had tested positive for the virus. Now, they both have to undergo 14-day quarantine.
"All others, apart from the 13, have tested negative for COVID-19. They will have to undergo another test on Thursday (September 3). We are likely to start training on Friday," CSK CEO KS Viswanathan was quoted as saying by news agency PTI.
Last Updated Sep 2, 2020, 10:38 AM IST