IPL 2019: Karnataka's 'Jasprit Bumrah' bowls to Virat Kohli & Co at RCB nets
"Yes, I met (Jasprit) Bumrah during India nets. It was a brief conversation. I am motivated by his bowling. I hope to interact with him more," Mahesh Kumar, who bowled in the nets to RCB batsmen, said.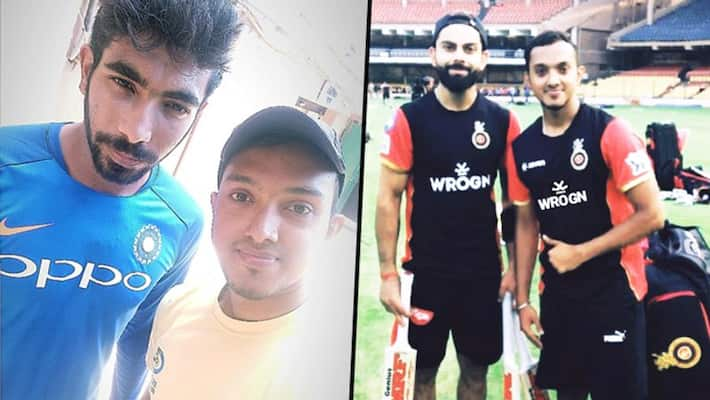 Bengaluru: As Royal Challengers Bangalore (RCB) and Mumbai Indians (MI) practiced at the M Chinnaswamy Stadium in Bengaluru on Tuesday (March 26), a few fans and media persons were surprised to see Jasprit Bumrah bowling at Virat Kohli and his men.
But, a closer look at the RCB nets revealed that it was not MI's star paceman Bumrah who was sending down deliveries. It was former Karnataka Under-19 fast bowler Mahesh Kumar P.
Kumar has a similar bowling action to Bumrah's. While Bumrah was involved in running and catching drills on the ground and did not bowl, Kumar, in an RCB jersey, was bowling to Bangalore team's batsmen just a few metres away.
The 22-year-old Kumar, who hails from Doddaballapur, near Bengaluru, has played for Karnataka U-19s. Having also played for VV Puram Cricket Club and Bangalore Occasionals, Kumar is currently waiting for a good opportunity to resume club cricket.
With RCB set to play their first home game of the Indian Premier League (IPL) 2019 against MI on Thursday (March 28), Kumar and few other quicks were called up to bowl at the nets. For Kumar, it is his second consecutive year at RCB training.
After he was done with his work on Tuesday, a surprise was waiting for Kumar in the RCB dressing room. While the security guard at the ground at first stopped him from using the stairway to the pavilion, an RCB support staff was quick to intervene and take Kumar to the dressing room.
There, he was handed a new pair of shoes, thanks to former India fast bowler Ashish Nehra, who is now part of RCB coaching staff.
Later, when a couple of journalists approached Kumar and asked about his bowling stint and his Bumrah-like action, he said that he had the same bowling style from age eight.
"I have not copied Jasprit Bumrah. I have the same bowling action since I was eight-year-old. After watching Bumrah in international cricket, now I am trying to follow him on increasing my pace," Kumar said.
It was in 2017 that Kumar first bowled to India batsmen when they were in Bengaluru to play a T20I against England. Since then, he has been a regular at India nets and now with RCB.
"It was in 2017 that I bowled at India nets before a match against England. Since then I have been coming to bowl whenever the team is here in Bengaluru. Recently, I bowled before India-Australia T20I," Kumar said.
Kumar, who is an engineering graduate, says, in academics, he has lived his father's dream and now wants to chase his dream of playing cricket.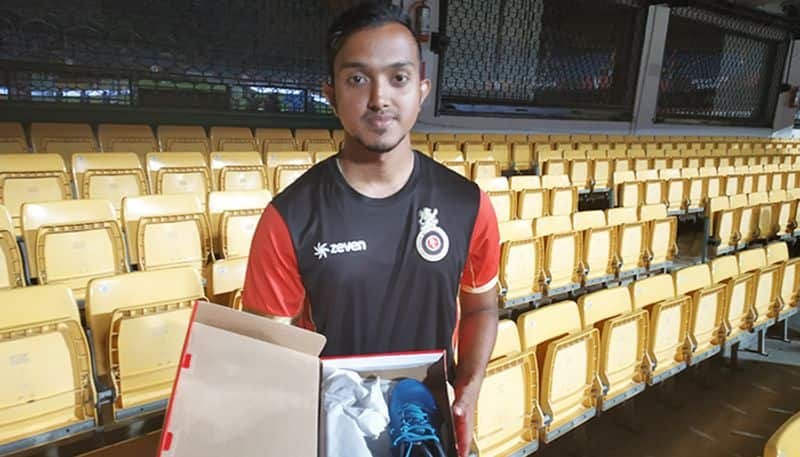 For him, it was a memorable moment when his alma mater Sai Vidya Institute of Technology (SVIT) invited him to be the chief guest at an event and heaped praises, stating "he will be another Jasprit Bumrah for Indian team".
When asked about the advice he received from Virat Kohli, Rohit Sharma and other Indian batsmen, he said they told him to stick to his strengths. Also, he received vital tips from Nehra.
Did he get to meet Bumrah?
"Yes, I met Bumrah during India nets. It was a brief conversation. I am motivated by his bowling. I hope to interact with him more," Kumar says.
When Australia were in Bengaluru recently, one of the coaching staff invited Kumar to play in Melbourne but the right-arm pacer declined to go as he wants to concentrate on his career in India.
"One of the members of the Australian coaching staff invited me to come and play in Melbourne. But I did not take it up. I want to stay in Bengaluru and play," he said.
Kumar will be back at RCB nets on Wednesday as they resume training. He will be doing the same entire IPL 2019 season. And, in the process, he wants to learn a lot from Kohli and others so that he can make the Karnataka Under-23 team and keep going further.
Last Updated Mar 27, 2019, 11:13 AM IST