International Day of Families 2020: ICC posts childhood photos of 10 cricketers including Virat Kohli
Virat Kohli and other nine cricketers' childhood pictures were posted by ICC on social media on the occasion of the International Family Day (International Day of Families 2020)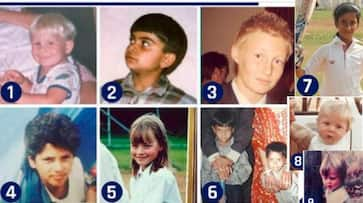 Bengaluru: On the occasion of the International Family Day (International Day of Families 2020) today (May 15), the International Cricket Council (ICC) had a "fun game" for cricket fans on social media.
ICC, the sport's world governing body, posted nine pictures from various international cricketers' childhood. It asked fans to guess the names of all nine cricketers.
Also read: Virat Kohli and Co likely to be in Bengaluru for 'isolation camp'
"#InternationalFamilyDay, we bring you a fun game! Can you guess these nine cricketers from their childhood photos?," ICC wrote on its Twitter and Instagram handles.
Also read: Australian company apologises to Sachin Tendulkar
The nine pictures included India captain Virat Kohli and Yuvraj Singh images from their childhood. Also, Pandya brothers' (Hardik and Krunal) pictures were also there. Another Indian cricketer to feature in the list was India women's team player Jemimah Rodrigues.
Fans have already started replying to ICC's post.
According to the United Nations (UN), in its resolution 44/82 of December 9, 1989, The General Assembly proclaimed The International Year of the Family.
In 1993, the General Assembly decided in a resolution that May 15 of every year should be observed as The International Day of Families. This day provides an opportunity to promote awareness of issues relating to families and to increase the knowledge of the social, economic and demographic processes affecting families, the UN said.
With India currently under a lockdown due to the coronavirus (COVID-19) pandemic, people are staying at home and spending time with their families.
Recently, Kohli said he had never spent so much time with his wife Anushka Sharma, and the current lockdown had provided him to spend a lot of time with her.
"Since we have known each other, this is honestly the longest we have spent together. Usually, I am on tour or Anushka has been working, I go see her or she's working in Mumbai and I happened to be home during those days. There's something or the other happening," Kohli was quoted as saying.
Last Updated May 15, 2020, 1:09 PM IST