Suryakumar Yadav, Ishan Kishan understand they will have to wait, says batting coach Rathour
Despite their exploits in T20Is in recent times, both Suryakumar Yadav and Ishan Kishan were not considered for the first two ODIs against Sri Lanka in the ongoing three-match series, leaving the fans and a few former players surprised.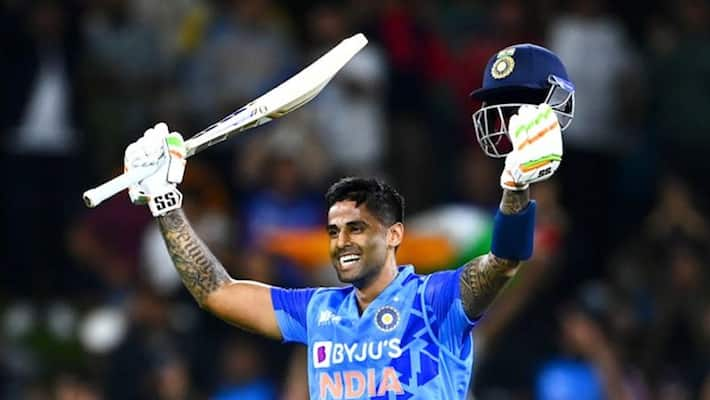 Ishan Kishan and Suryakumar Yadav, who are both in good form, "understand" that they would have to wait for their opportunities in the ODI format, according to India's batting coach Vikram Rathour.
Both players were overlooked for the first two ODIs against Sri Lanka in the current three-match series, surprising the fans and a few former players despite their recent success in T20Is.
Also read: Did Virat Kohli demand MS Dhoni's limited-overs captaincy in 2016? Ex-India fielding coach R Sridhar reveals
"They are not forced (to sit out). I mean, the others are doing good as well. As players, they do understand that, and they need to wait for their opportunity, and they are preparing for that, they train hard, and whenever that opportunity comes, they do well and hold on to their places," Rathour said. 
Ishan entered the Sri Lanka series fresh off of his ODI double hundred in Bangladesh, while Surya entered the series after being named the world's top T20 batter and enjoying a successful run in the shortest format.
Asked if Ishan can be asked to bat in the middle order, Rathour said, "At the moment, he has been picked as an opener, but as a batting unit, we are flexible, and if there is a need to try somebody like Ishan in the middle order, we might have to. At the moment, though, he is being looked at as an opener." 
When the discussion turned to Surya, the batting coach said, "He has great potential, he has been in great form, it is great to have him in reserve, and hopefully, when the time comes, he will take that opportunity and do well for the team. It is great to have such a versatile player in the team." 
Also read: Supporters pumped up as Prithvi Shaw returns for New Zealand T20Is, Suryakumar Yadav for Australia Tests
Regarding the ODI World Cup scheduled later in the year, Rathour said, "20 games are enough" to zero in on the core group of players for the showpiece. 
"I think 20 games are enough. If we can shortlist the players, that is the core, we are focusing on. As team management, we understand which players we are looking to focus on. If we have clarity, then I think 20 games are enough to work on those certain areas. We have always been a good 50-over format team, just some areas to fine-tune and 20 games are enough to do that." 
How will you work with the lower-order batters?
"They need to bat more in the nets; that is the thing we strive for, we make them bat more; the more they bat, the better they become. We encourage them to keep batting at the nets even when they go and play for their states and IPL," Rathour said.
"That is what has been told to them. We want them to get better and if we can get more runs from the lower order, it will be great. That's an area we are looking to get better. Axar Patel has been batting well actually, he has always been a good player, we always believe he has a lot of potential in his batting as well and that is what he is showing lately," he added. 
Also read: 'Suryakumar Yadav can change the game by just scoring 30 to 50 runs' - Dinesh Chandimal
"As a team, it gives us lots of options as far as playing all-rounders is concerned. We have three guys who can bat well, I am sure (Ravindra) Jadeja will be back soon, then we have Axar and Washington Sundar who can bat. It is great to have those options." 
He returned to the current rubber and said the team requires improvements in certain areas. "We have already won the series but there are few areas where we want to get better, we are looking to improve. This being a World Cup year, there are still areas we are working on and this is one more opportunity to do that against a decent team," Rathour signed off.
(With inputs from PTI)
Last Updated Jan 14, 2023, 7:37 PM IST