IND vs SL 2022-23: 'Stiff back' during net bowling the reason for Jasprit Bumrah being ruled out of ODIs
IND vs SL 2022-23: Jasprit Bumrah's return to ODIs has been delayed, and he will not be competing in the three ODIs against Sri Lanka. Reports suggest that he complained of a 'stiff back' while bowling at the nets.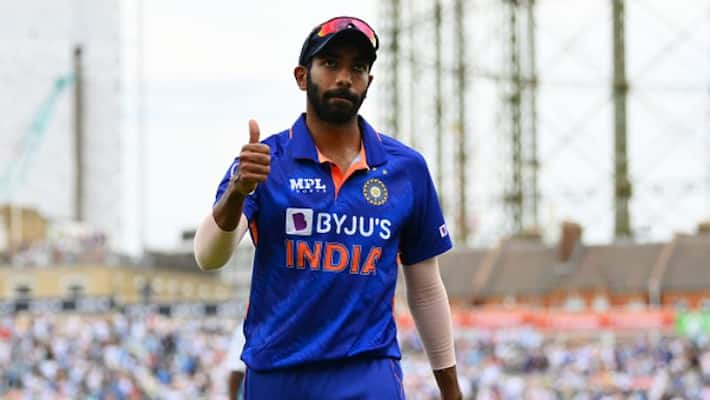 Indian pacer Jasprit Bumrah's return to action has been delayed further as he has failed to recover fully from his lower back stress fracture, ruling out the senior pacer from the One-Day International (ODI) series against Sri Lanka. It is understood that Bumrah was ruled out after complaining of a "stiff back" during the last two net sessions at the National Cricket Academy (NCA) before he was supposed to fly to Guwahati for the first One-dayer. Bumrah was named in the squad for the three-match series against Sri Lanka, starting Tuesday. Still, the Board of Control for BCCI's support staff and medical team have collectively decided that his "return to play" should be pushed back, keeping the all-important Border Gavaskar Trophy in mind.
"Team India pacer Jasprit Bumrah has been ruled out of the upcoming three-match ODI series against Sri Lanka. Bumrah, who was set to join the team in Guwahati ahead of the ODI series, will need some more time to build bowling resilience. This decision has been taken as a precautionary measure. The All-India Senior Selection Committee has not named any replacement for Jasprit Bumrah," the BCCI said in a statement.
ALSO READ: IND VS SL 2022-23, 1ST ODI - TEAM INDIA AIMING FOR TOP START AS JASPRIT BUMRAH'S RETURN DELAYED
Skipper Rohit Sharma termed it as "unfortunate". "It's a regrettable incident with him [Bumrah]. The poor guy has been working hard at the NCA all this time. When he got back to his full fitness, when he started bowling and everything, in the last two days, I think this incident happened where he felt a little stiffness in his back," Rohit told media persons in Guwahati on Monday.
However, the skipper said it was " nothing major" and more of a safety measure. "It's just a stiffness. When Bumrah says anything, you have to be very cautious about it. That is what we did. I thought it was vital to make that decision and pull him out. When we named him, he was in the process of getting his workload done. He was bowling at the nets. We need to be very careful with him. He had a major injury before the World Cup."
ALSO READ: IND vs SL 2022-23, 1st ODI: 'Have not decided to give up on T20 format' - Rohit Sharma
On January 3, the BCCI had mailed that the NCA medical team had declared the pacer "fit" and he would join the team for the Lanka series. While the NCA sports science and medicine team under Dr Nitin Patel is again under the scanner, a former India A team support staff said this wasn't the medical team's fault.
"Please understand this carefully. His [Bumrah's] workload management was satisfactory on January 3 when he was declared fit. Now, how do you do it? Different body types depend on the format they are getting into, on the injury," said the support staff. He then elaborated on how the workload is managed.
ALSO SEE: Picture of the day - Anushka Sharma, Virat Kohli's vacay picture goes VIRAL; Vamika looks adorable
"Mohammed Shami, with a conventional action, will have different pressure points compared to Bumrah, who has an unorthodox action. Now, post-recovery, you will be first told to bowl maybe five deliveries at 50 per cent intensity from short run-up. Then, 15 deliveries at 60 per cent intensity and full run-up. Then 15 to 20 deliveries at full 100 per cent intensity. After that match simulation, you must bowl 60 deliveries at full tilt. His back perhaps isn't holding up when he bowled longer spells and that can't be the medical team's fault," the support staff added.
It will be interesting to see if Bumrah recovers to compete against New Zealand in the ODI series, starting January 18, and is fielded without playing even one domestic game. "The committee under MSK Prasad and earlier team management had made a rule that a player, to return from injury, must play at least one or, if possible, two domestic games before being termed ready for an international comeback," a former office bearer recalled.
ALSO READ: Dwaine Pretorius announces international retirement to prolong T20 career
Bumrah sustained a lower back stress fracture post the England tour and missed the Asia Cup last year. To improve the team's chances at the 2022 ICC T20 World Cup in Australia, Bumrah was rushed to the T20 side during a home series against Australia, where he broke down once again and was ruled out indefinitely.
It will not be a surprise if Bumrah does not play the entire four-match Border-Gavaskar Trophy starting February 9. He is expected to be used sparingly, as he would be needed for the marquee 2023 ICC World Cup at home later this year.
(With inputs from PTI)
Last Updated Jan 10, 2023, 10:44 AM IST