Dwaine Pretorius announces international retirement to prolong T20 career
South African international Dwaine Pretorius has called time on his international cricket as he looks to prolong his T20 career. He has played 30 T20Is, 27 ODIs and three Tests for Proteas since his debut in 2016.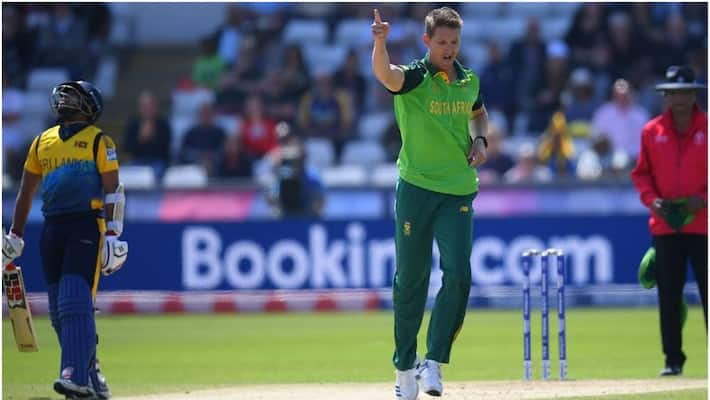 South African all-rounder Dwaine Pretorius has immediately announced his retirement from international cricket, as he wants to "focus on T20 and other shorter formats". The 33-year-old has played for South Africa in 30 Twenty20 Internationals (T20Is), 27 One-Day Internationals (ODIs) and three Tests since his debut in 2016. He has the best bowling figures record for South Africa in T20Is, seizing 5/17 versus Pakistan in 2021.
"A few days ago, I made one of the toughest decisions of my cricketing career. I have decided to retire from all forms of international cricket. I am shifting my focus to T20 and other shorter formats for the rest of my career," Pretorius said in a statement publicised by Cricket South Africa (CSA) on Monday.
ALSO READ: IND vs SL 2022-23: Jasprit Bumrah's return delayed, to miss ODIs against Sri Lanka - Reports
"Growing up, my only goal was playing for the Proteas. I didn't know how it would happen, but God gave me the talent and a serious will to succeed. The rest was in his hands," added Pretorius. The all-rounder further remarked that he could balance his career and family life better by retiring from international duties. At the same time, he can also freelance globally in the best T20 leagues.
"Being a free agent will help me achieve the goal of being the best short format player I can be. By doing this, I will better balance my career and family life," he concluded. Pretorius played in a couple of World Cups for Proteas, and in 2021, he claimed nine wickets in the ICC T20 World Cup 2021 in the United Arab Emirates (UAE). He also scored 261 runs at a strike rate of 164.15.
ALSO READ: 'Don't have to justify myself to anyone' - Babar Azam on questions over his Test captaincy
Currently, Pretorius plays for several T20 franchises, including Indian Premier League's (IPL's) Chennai Super Kings (CSK), The Hundred's Welsh Fire, Caribbean Premier League (CPL) and the SA20 for Durban Super Giants (DSG). CSA Director of Cricket Enoch Nkwe declared: "We would like to thank Dwaine for all his services to South African cricket."
"He has always represented the badge with the utmost pride, determination and commitment, leaving everything on the field every time he pulled on the Proteas shirt. His all-round ability added to his value as a player, and his quality will no doubt be missed. Go well, Dwaine. We wish you well in the next step of your career," concluded Nkwe.
(With inputs from PTI)
Last Updated Jan 9, 2023, 4:53 PM IST