India vs England 2020-21: VVS Laxman urges Virat Kohli to play with freedom during England T20Is
Virat Kohli gets set to lead Team India against England in a five-match Twenty20 Internationals. Kohli has been without an international century for more than a year, as he would look to perform to the fullest against England. Meanwhile, VVS Laxman has some advice for the skipper.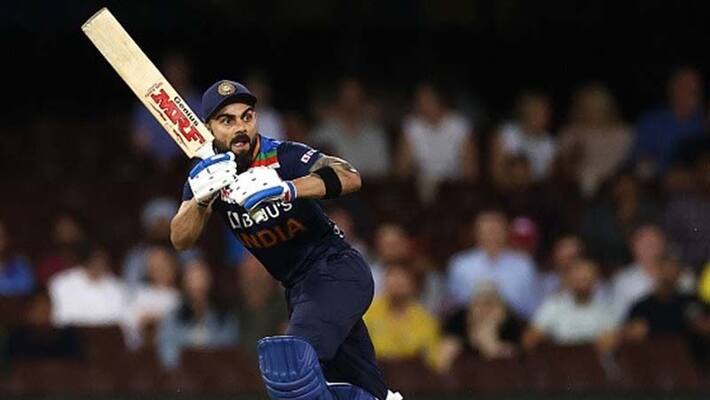 Indian skipper Virat Kohli faces a tricky task against England in the upcoming five-match Twenty20 International series, set to be played at the Narendra Modi Stadium in Ahmedabad from Friday. Although India is coming off a 3-1 winning performance in the just-concluded four-Tests against the side the retain the Anthony de Mello Trophy, the T20Is would be a different ball game altogether.
Meanwhile, Kohli's performance of late has been under the scanner. While he has barely been on the scoring sheet in the past few matches, he is without an international century for more than a year. On the same note, former Indian batsman VVS Laxman feels that Kohli should play with all his freedom in the T20Is against England.
"I feel that Virat Kohli is a class batsman, he's an outstanding batsman, and with depth and quality in the Indian batting line-up, I think he should go and express himself. He doesn't have to play the anchor role because we know that he's a stroke player. If he plays with positive intent, if he plays his high percentage shots, not only his strike rate will be high, but his consistency also will be there for everyone to see -- he's a match-winner," Laxman told Star Sports.
ALSO READ: How important is Bhuvneshwar Kumar for India in ICC World T20? VVS Laxman asserts
Furthermore, Laxman also feels that wicketkeeper-batsman KL Rahul should open the innings over Shikhar Dhawan and Rohit Sharma, considering his high abilities and techniques be crucial to give India the perfect start. He feels that this, in return, should allow Kohli to play with the utmost freedom.
"With Rohit Sharma and KL Rahul opening the innings, and then you have got Shreyas Iyer, Hardik Pandya, Rishabh Pant, I think they have a lot of depth. So, Virat Kohli should go out and express himself and play with a lot of freedom, and that's when he's very dangerous," he concluded.
T20I schedule
March 12: 1st T20I (Ahmedabad)
March 14: 2nd T20I (Ahmedabad)
March 16: 3rd T20I (Ahmedabad)
March 18: 4th T20I (Ahmedabad)
March 20: 5th T20I (Ahmedabad)
Last Updated Mar 11, 2021, 2:53 PM IST