India vs England 2020-21: Virat Kohli, Rohit Sharma gain places in ICC T20I Rankings
Virat Kohli is the current skipper of Team India across formats and is rated as the best batsman globally. Rohit Sharma is also one of India's prolific opener in the limited-overs format and is among the world's highest run-scorers in Twenty20 Internationals.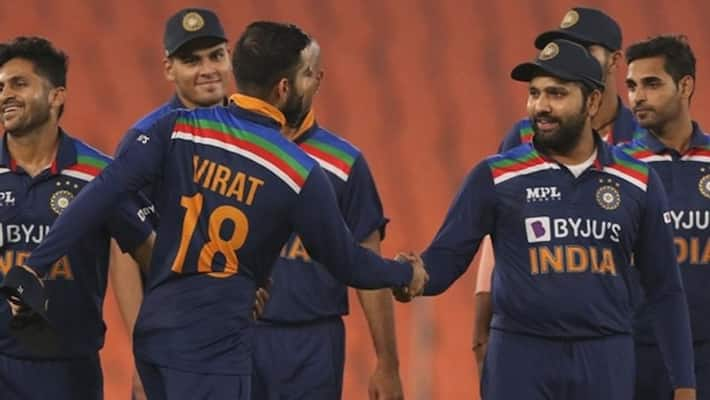 Reigning Indian skipper Virat Kohli continues to prove his worth across formats, as he is still rated as the best batsman in the world. The just-concluded Twenty20 International series against England, which India won 3-2, saw Kohli scoring big.
Consequently, it has aided him in the ICC T20I Rankings, as he has jumped to the top sot, displacing Pakistan's Babr Azam. Kohli finished as the highest run-scorer in the series, scoring 231 runs in five innings at a bradmansque average of 115.50, including three half-centuries.
Along with Kohli, senior opener Rohit Sharma, too, produced a satisfactory performance, scoring 91 runs in three innings at an average of 30.33. Consequently, he has risen to 14th in the rankings.
Among other Indian batsmen, Shreyas Iyer, who finished as the second-highest run-scorer for India in the series, has gained five places to 26th. Also, Suryakumar Yadav has risen to 66th, while wicketkeeper-batsman Rishabh Pant is up to 69th.
As for the Indian bowlers, seamer Bhuvneshwar Kumar has jumped 21 places to 24th. Also, pacer Hardik Pandya has gained a whopping 47 places to 78th, while he has also risen to 18th among all-rounders.
Last Updated Mar 24, 2021, 5:38 PM IST