India vs England 2020-21, 1st ODI: Watch Krunal Pandya dedicate his debut knock to his late father
Krunal Pandya is an all-rounder who plays for Baroda in the domestic circuit. He is the Indian all-rounder Hardik Pandya's senior brother, as both play for Mumbai Indians in the Indian Premier League. Pandya made his One-day International debut in a record-breaking fashion.
Indian all-rounder Krunal Pandya could not have wished for a more memorable debut in the One-Day Internationals. The senior brother of all-rounder Hardik Pandya was already emotional when he was handed his ODI cap during the opening game against England at the MCA Stadium in Pune on Tuesday.
What Krunal did?
Moreover, Krunal went on to put on a show with the bat, smashing a 31-ball 58. Following the innings, he dedicated the knock to his late father, who had passed away last month.
Although Krunal tried to speak to the broadcaster after his knock, he could barely do so, as he was highly emotional and tried to hold back his tears. Nonetheless, after the game, he finally spoke up, as his brother Hardik interviewed him for the Board of Control for Cricket in India.
ALSO WATCH: 1st ODI- Emotional Krunal Pandya breaks down after 58 on debut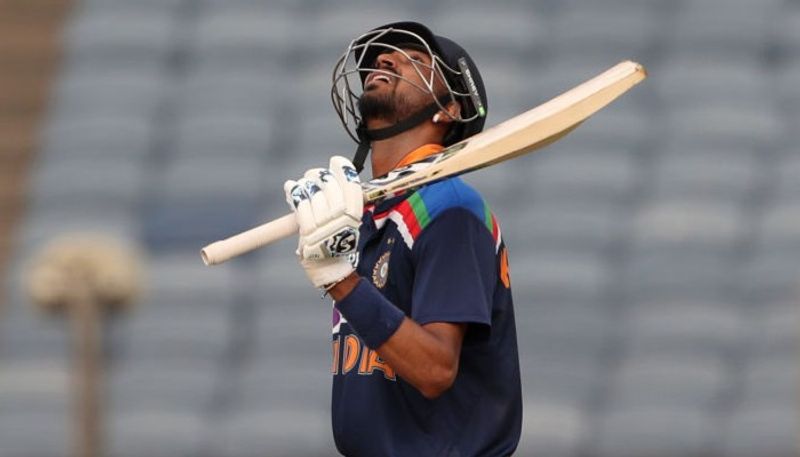 Krunal's reaction
"So, basically, the thing is, he passed away on 16th morning and I was playing Syed Mushtaq Ali on that day. He had a habit of keeping his clothes ready in the night, shoes, pants, shirt and hat. So, what I did was just before the game, I got his bag from Baroda here and I thought, I know he is not with us, but those clothes, which he was supposed to wear in that game, I thought I'd bring that and keep in the dressing room," said Krunal.
"Obviously, I worked so hard to be here...not just in cricket, but in terms of everything, taking care of my diet to fitness, to everything and again this is all dedicated to the old man...his blessings are there with us and obviously, it was very emotional for you and me, both of us, and again getting a cap from you," he added.
Pandya's reaction
Meanwhile, Hardik also supported Krunal by noting that Krunal's body language said it all, as it proved the undying love he had for their father. "It shows in your body language as well, but not many people know, our father is actually with us in the dressing room, Krunal has been carrying...our father passed away at 4 o'clock in the morning and he was someone who used to always keep his stuff ready for the next day. Krunal has been carrying the bag which has his (stuff)," he concluded.
Later, Krunal took to his social media handles to share a post, presenting his father's belongings from his bag that he had carried into the dressing room. Krunal captioned it, "My father would always keep the clothes he'd wear for our matches ready the previous night. This was what he was going to wear for my match on Jan 16, the day he left us. I carried it with me in the dressing room to feel his presence even more strongly during my ODI debut. And, now I know that he was always there by my side, guiding me and cheering me on. Thank you, everyone, for your wishes. They mean the world to me ❤️🙏".
Meanwhile, Hardik, too, shared a post of images of Krunal outing in the first ODI. He captioned it, "Papa would be proud. He's smiling down on you Bhai and sent an early birthday gift for you. You deserve the world and more. I couldn't be happier for you, Bhai. This one is for you Papa ❤️". The same post was shared by Krunalwith the same caption.
Hardik also shared a video that collected some of his moments with Krunal, synchronised with the Bollywood song 'Tere jaisa yaar kahan'.
Last Updated Mar 24, 2021, 6:15 PM IST