India vs Australia T20I: KSCA sets example with effective waste management at Chinnaswamy Stadium
The KSCA effectively managed to minimise and manage waste at the M Chinnaswamy Stadium in Bengaluru which witnessed more than 30,000 spectators watching the T20I match between India and Australia on Wednesday night (February 27)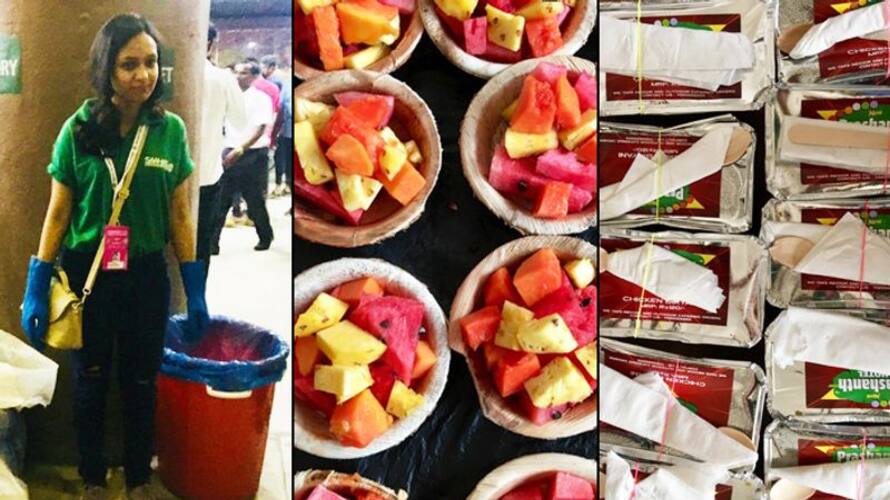 Bengaluru: Every time there's a cricket match at the M Chinnaswamy Stadium, sure enough there's a winner and a loser, but what the Karnataka State Cricket Association (KSCA) authorities have to deal with is the waste that's left behind. But the organisers were well prepared ahead of the India-Australia T20I held on Wednesday night (February 27) in Bengaluru. The KSCA set another example by initiating an effective waste management programme.
The organisers effectively managed to minimise and manage waste at the stadium which witnessed more than 30,000 spectators. Australia won the match by seven wickets and took the two-match series 2-0 thanks to Glenn Maxwell's blistering ton. The visitors successfully chased down 191.
The waste management initiative was undertaken by the KSCA, in partnership with Saahas Zero Waste (SZW) and various vendors at the stadium.
According to Vinay Mruthyunjaya, official spokesperson of the KSCA, the initiative saw the ban of disposable cutlery and the use of reusable cutlery brought by the caterers. Arecanut plates and other biodegradable plates were used. All uneaten food was taken back by the caterers.
Apart from this, there was not too much segregation of waste with adequate and separate bins placed at strategic points. The bins were manned by SZW teams to create awareness among spectators and HDPE bags were used to collect dry waste.
"Karnataka State Cricket Association (KSCA) is extremely happy to announce that it has set another example by initiating effective waste management programme during the T20 match held yesterday the 27th February 2019 at the M Chinnaswamy Stadium. A record crowd in a jam packed stadium of about 32,000 spectators watched the T20 match. The waste management programme was undertaken by the Karnataka State Cricket Association in association with SZW (Saahas Zero Waste) and various vendors at the stadium," said Mruthyunjaya on Thursday (February 28).
"There was very low amount of plastic found in the waste too. All wet waste generated at the event was sent to a KSPCB approved biogas plant for bio-methanation and dry waste was sent to recyclers," he added.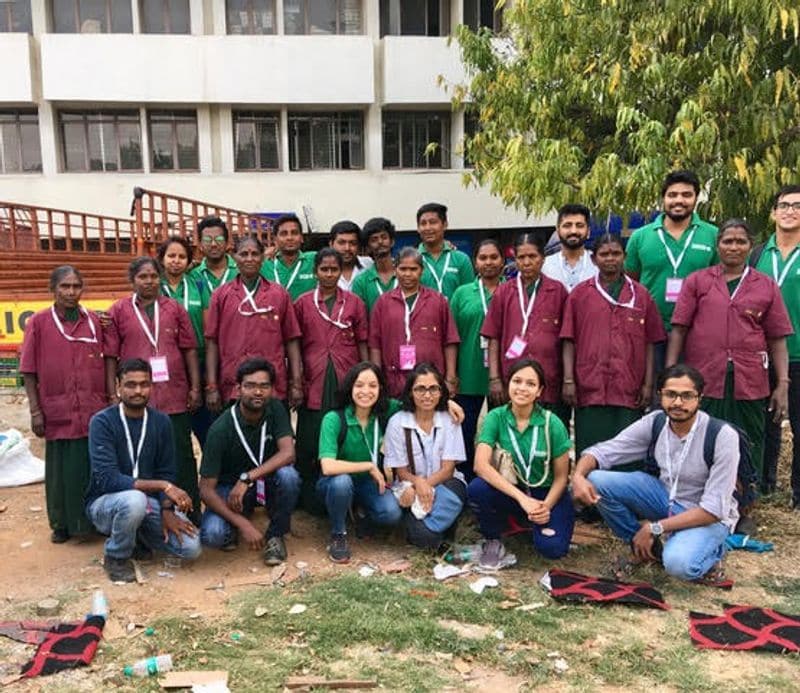 He proudly stated that the non-recoverable waste was less than 10% and sent to its KSPCB approved authorised destination.
Mruthyunjaya said that 4,700 kg of Green House Gas emissions were averted.
The positive outcome has only motivated the KSCA which intends to have more bins with signage to increase the ease of segregation and announcements to create more awareness.
Spectators too were appreciative of KSCA's efforts. "I'm so glad KSCA is doing this, it really had to be done," said a spectator.
The SZW team was also pleased by the results of the collective initiative. The team, in an official statement, said, "We were happy to see the initiative and efforts taken by the KSCA to make both the stadium and today's match a more sustainable one, and we are happy to partner with them on their journey towards zero waste."
Last Updated Feb 28, 2019, 7:58 PM IST