T20 World Cup 2021: Afghanistan's Nabi stumped by political question following loss against Pakistan (WATCH)
On Friday, Afghanistan came close but succumbed to a five-wicket defeat to Pakistan in the ICC T20 World Cup 2021. Meanwhile, skipper Mohammad Nabi was stumped after being asked a political question during the press conference.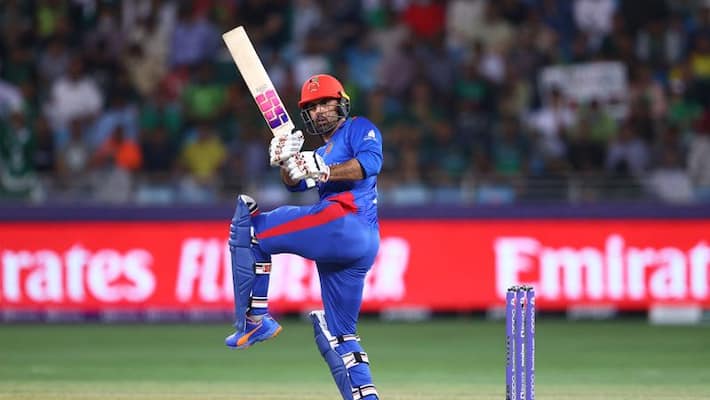 It was a spirited performance by Pakistan despite falling short to former champion Pakistan by five wickets in Group 2's Super 12 clash of the 2021 ICC T20 World Cup at the Dubai International Stadium on Friday. The win put Pakistan in solid contention for the semis, while Afghanistan has won the hearts of the cricketing fans worldwide.
LIVE SCORECARD: ICC T20 World Cup 2021, Afghanistan vs Pakistan (Super 12)
Meanwhile, something strange happened with Afghan skipper Mohammad Nabi during the post-match press conference. One of the journalists raised a political question, considering the current Taliban situation in Afghanistan and its relation with Pakistan. However, Nabi avoided answering the question smartly.
ALSO READ: T20 World Cup 2021, AFG vs PAK (Super 12) - Asif Ali's 19th over blitz hands Pakistan 5-wicket win
The journalist asked that Afghanistan has played well in the tournament so far, but do the players fear returning back home, given that the situations have changed in the country. He also added that Afghanistan has developed strong relations with Pakistan under the new regime, and would this help Afghanistan cricket?
ALSO READ: T20 World Cup 2021, South Africa vs Sri Lanka (Super 12) Preview - An even contest on the cards
"Can we leave this situation aside and talk about cricket? It would be better if we talked about cricket. We have come here for the World Cup after making conventional preparations. You can ask questions just related to cricket," Nabi said. Although the journalist tried to retaliate that it was a cricket question, Nabi made it clear that it wasn't, as the moderator proceeded and went on to conclude the PC.
ALSO WATCH: Did MS Dhoni save Hardik Pandya's T20 World Cup 2021 stint?
Earlier, Indian skipper Virat Kohli was also asked to drop senior opener Rohit Sharma for wicketkeeper-opener Ishan Kishan after India had lost the competition opener to arch-rival Pakistan on Sunday. Kohli made fun of the question and said "Unbelievable" before reminding the journalists to let him know beforehand if he needed a controversy, as he went ahead with the PC.
Last Updated Oct 30, 2021, 3:25 PM IST