Heath Streak receives 8-year ban from ICC for violating Anti-Corruption Code
Heath Streak is a legendary former skipper of Zimbabwe, representing the side in Tests and One-Day Internationals. He was also the Zimbabwe and Bangladesh bowling coach, having also coached Kolkata Knight Riders in the Indian Premier League.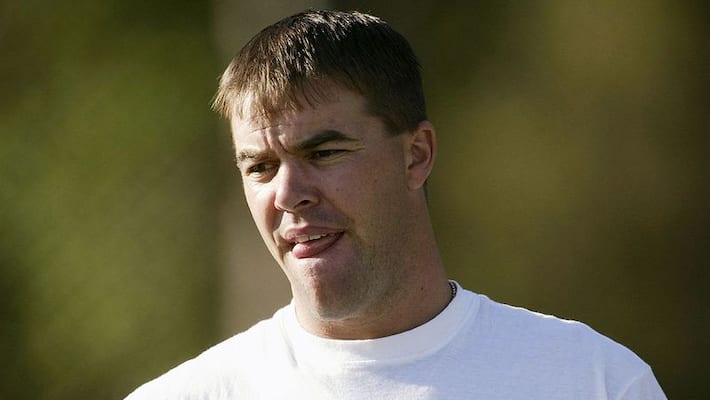 Former Zimbabwe captain Heath Streak has been handed an eight-year ban by the International Cricket Council. He has been accused of violating five ICC Anti-Corruption Codes.
According to ICC's release, Streak had facilitated corrupt approaches to the teams he coached during his stint as the Zimbabwe coach between 2016-18 and with some domestic sides. He was found guilty to have given information to the corruptors regarding teams and matches during some international games, including the Indian Premier League 2018 and Afghanistan Premier League 2018.
Although Streak had initially contested the allegations, he eventually admitted to the charges. The ICC accused him of violating five ACU charges (2.3.2, 2.3.3, 2.4.2, 2.4.4 and 2.4.7). Meanwhile, Streak would be suspended from all cricketing activities for now and resume his duties from March 28, 2029.
"Heath Streak is an experienced former international cricketer and national team coach, who had participated in numerous anti-corruption education sessions and was fully aware of his responsibilities under the Code. As a former captain and coach, he held a position of trust and owed a duty to uphold the integrity of the game. He breached the Code on several occasions, including facilitating the approach of four other players," said General Manager of ICC, Alex Marshall, in the release.
"The offences did not affect the outcomes of any relevant matches and Mr Streak has agreed to assist the ICC anti-corruption education programme for which we are grateful. He has also expressed his remorse and contrition and entered this agreed sanction decision to avoid the need for a full disciplinary process. The sanction reflects this cooperation," he concluded.
Last Updated Apr 14, 2021, 5:38 PM IST