Haters issue rape threats to Virat Kohli's 10-month-old daughter, Inzamam-ul-Haq condemns the act 'shameful'
Virat Kohli supported Mohammed Shami after the latter was a victim of communal hatred. Meanwhile, Kohli's daughter has received rape threats for standing by him, while Inzamam-ul-Haq has condemned the shameful act.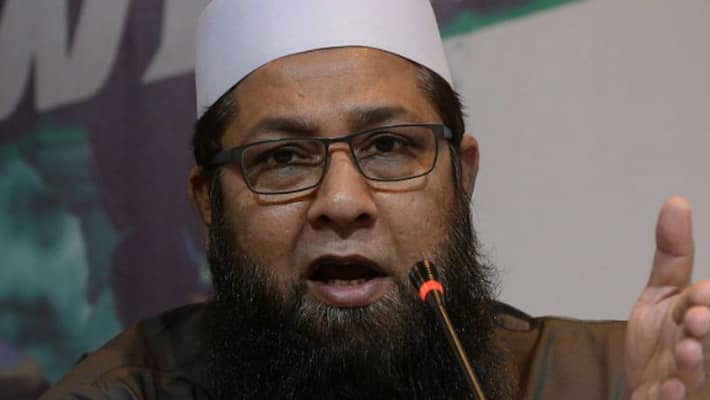 India has been at the receiving end of the ICC T20 World Cup 2021, having lost its opening two games for the first time. As it stares at an exit, Virat Kohli and co will have an uphill task at hand in the remaining matches of the tournament. While India lost the opening game to arch-rival Pakistan by a considerable margin of ten wickets, it was followed by another brutal eight-wicket defeat to New Zealand on Sunday.
FULL SCORECARD: ICC T20 World Cup 2021, India vs New Zealand (Super 12)
Meanwhile, India seamer Mohammed Shami was a victim of communal hatred, as some targetted him on social media based on his religion following the defeat to Pakistan. Millions came out in his support, including some of the top cricketers. Indian skipper Virat Kohli supported Shami too, while he called the haters "spineless people".
ALSO READ: T20 World Cup 2021 - Here's how India can still qualify for the semis
However, after Sunday's defeat to the Kiwis, Kohli himself has been targeted this time on social media. What makes it even sick is that his 10-month-old daughter, Vamika, has been targeted as she received rape threats. Millions of fans have condemned the disgusting acts, while some have even called for the abuser to be jailed.
ALSO READ: T20 World Cup 2021, India vs New Zealand (Super 12) - Was India not brave enough? Virat Kohli reckons
While Pakistan pacer Mohammad Amir came out in Kohli's support and referred to India as the "best team", legendary former Pakistani skipper Inzamam-ul-Haq too condemned the act. The latter said on his YouTube channel that he was hurt by the people targeting Kohli's poor 10-month-old daughter, as they need to understand that it is just a sport and that despite playing for different countries, we belong to the same community.
ALSO READ: T20 World Cup 2021, IND vs NZ (Super 12) - Twitter erupts as India comes up with another despicable performance
He added that while everyone had the right to question Kohli's gameplay or leadership qualities, dragging one' family into it is not at all justified. Also referring to Shami's incident last week, Inzamam clarified that winning and losing is part and parcel of any sport, and fans should not lose their cool over it, especially by dragging the family or religion of a player.
Last Updated Nov 1, 2021, 3:21 PM IST