Happy Diwali: From Virat Kohli to David Warner - Cricketers and sportspersons wish on the auspicious day
India is celebrating the auspicious festival of Diwali on Thursday. On the propitious day, the cricketers and sportsperson took to Twitter to wish the nation, as we look at a few.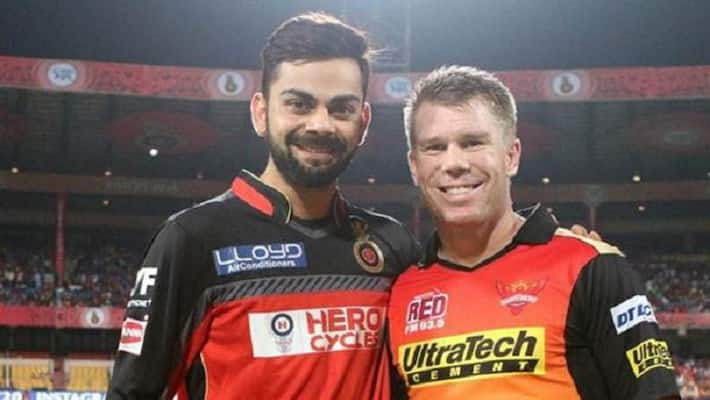 India is a land of numerous festivals. One of the auspicious festivals celebrated all over India is Diwali, as it is being celebrated on Thursday. While the entire nation would be busy celebrating it, it is also gripped in the ongoing ICC T20 World Cup fever, where India has had an unstable performance so far.
ALSO READ: T20 World Cup 2021: Social media reacts happily as India gets back to winning ways against Afghanistan
Nevertheless, the Indians would look to brush the negativity aside and hope for the power of positivity to creep in for the nation, as well as Team India, as it continues its quest for qualifying for the semis in the tournament. Meanwhile, the Indian cricketers, along with other Indian sportspersons, are also celebrating the festival.
ALSO READ: T20 World Cup 2021: Records galore as India drubs Afghanistan by 66 runs
With some foreign cricketers having close relations with India, thanks to the Indian Premier League (IPL), the nation has become their second home, considering India as one of their family. On the same note, we look at some of the cricketers and sportspersons sending out the best Diwali wishes on Twitter.
ALSO READ: T20 World Cup 2021: All-round India beats Afghanistan by 66 runs, scripts maiden win of the tournament
It ranges from Indian cricketers like skipper Virat Kohli to David Warner of Australia and David Miller of South Africa. Also, some of the superstar pro-wrestlers of the World Wrestling Entertainment (WWE) have wished India on this auspicious day, notably John Cena to Edge, Roman Reigns and many more. Check them all out here.
Last Updated Nov 4, 2021, 1:40 PM IST