Four-day Tests: Australian legend says he's against ICC's idea
The idea of four-day Tests has been rejected by an Australian legend. Here is what he said about the proposal to shorten the five-day matches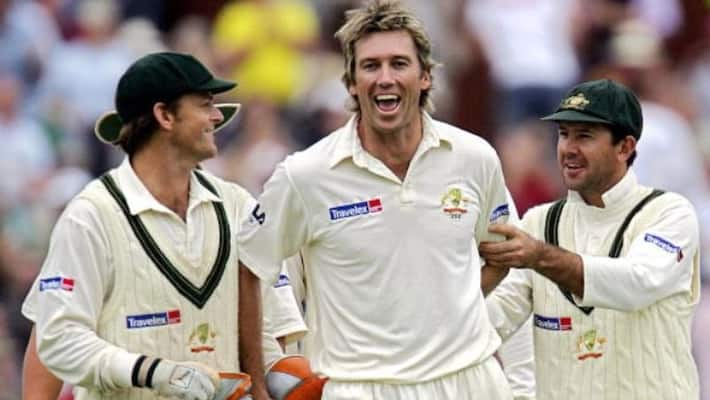 Sydney: With the International Cricket Council (ICC) considering introducing four-day Tests from 2023 due to a hectic cricket calendar, some cricketers have voiced their opinions against the idea. Joining the list of giving a thumbs down to the proposal is Australian legend Glenn McGrath.
Ahead of Australia-New Zealand third Test in Sydney, former fast bowler McGrath backed the traditional five-day format.
Also read: Hardik Pandya gets engaged
"I'm very much a traditionalist. I like the game the way it is. To me, five days are very special and I'd hate to see it get any shorter," McGrath told the media on Thursday (January 2) in Sydney.
"The introduction of pink Tests, day-night Tests is a great way to continue keeping our game fresh and moving forward. In respects to changing how many days it is played, I'm actually against it. I like the way it is," McGrath, who played 124 Tests, 250 ODIs and two T20Is, added.
The 49-year-old McGrath has echoed Australian off-spinner Nathan Lyon's views.
"Ridiculous. I'm not a fan of four-day Test matches. I believe you'll get so many more draws and day five is crucial," Lyon was quoted as saying by Cricket Australia's (CA) website.
"One, there's the weather element. But the wickets these days are probably a lot flatter than they have been in the past, so it allows teams to bat longer and to put pressure on sides ... you need time for the pitch to deteriorate and bring spinners in more on day five as well. I'm totally against it and I hope ICC aren't even considering it," he added.
Last Updated Jan 2, 2020, 3:56 PM IST