'Even if you get 8 ducks…': When Anil Kumble backed Gautam Gambhir and Virender Sehwag
Gautam Gambhir has recalled an incident when India captain Anil Kumble supported him and Virender Sehwag before a Test series against Australia
Bengaluru: Heaping praise on former captain Anil Kumble, World Cup winner Gautam Gambhir recalled an incident how the spin legend backed both him and Virender Sehwag as India Test openers.
Also read: Gautam Gambhir picks his All-time India Test XI
Former opening batsman Gambhir, who is now a BJP MP from East Delhi, said he would give his life for Kumble.
Recalling an incident from 2008 when India were to play Australia in a four-Test series, Gambhir told Sports Tak, "Sehwag and I were having dinner when Kumble walked in and said that you guys will open throughout the series no matter what. Even if you get eight ducks it doesn't matter. I have never heard such words from anyone in my career. So, if I have to give my life for someone, it would be Anil Kumble. Those words are still in my heart."
Also read: Rohit Sharma 'best white ball cricketer in the world', says Gautam Gambhir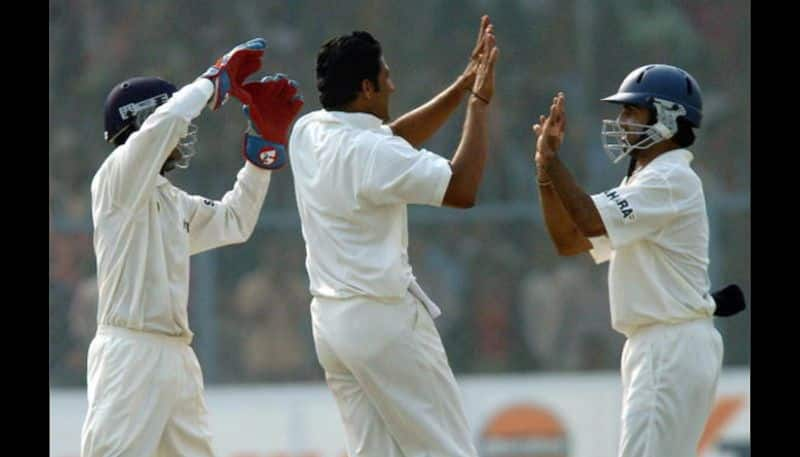 Kumble is still India's highest wicket-taker in both Tests (619) and ODIs (337). He was India's Test captain in 2007, 2008. Under his captaincy, India played 14 Tests, winning three and losing six. Gambhir played under Kumble's leadership in six Tests.
Also read: Gautam Gambhir picks best India captain he played under
Gambhir made his international debut under Sourav Ganguly's captaincy and went on to play under Kumble, Rahul Dravid, MS Dhoni and Virat Kohli.
"Had he (Kumble) captained India for a longer duration like Sourav Ganguly, MS Dhoni or Virat Kohli, he would have made many records. He captained in tough series' in Australia and Sri Lanka," Gambhir said.
Last Updated May 4, 2020, 3:28 PM IST