Do you know about World Cup 2011 final controversy?
On this day (April 2) in 2011, India won the World Cup 2011 in Mumbai. Do you know there was a controversy in the final between India and Sri Lanka?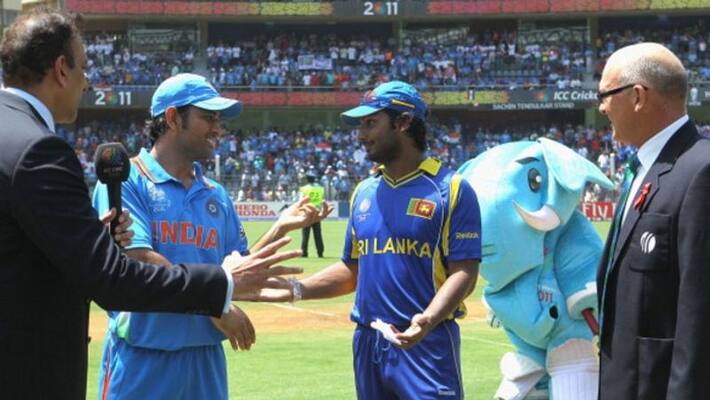 Bengaluru: As India is celebrating the ninth anniversary of winning the World Cup 2011 in Mumbai, many of the fans would have forgotten about the controversy that erupted during the famous final at Wankhede Stadium.
On this day (April 2) in 2011, the MS Dhoni-led Indian team lifted the World Cup by defeating Sri Lanka by six wickets in the final. India successfully chased down 275 with Dhoni hitting a six to seal the fate of the match.
Photos from 2011 World Cup final
India's World Cup triumph came after 28 years. Their first-ever World Cup trophy was won in 1983 under the captaincy of Kapil Dev.
But before the curtains came down on the final, there was controversy right at the start of the title clash. It happened during the coin toss.
Also read: Gautam Gambhir wants 'obsession' with MS Dhoni's 6 to end
As Dhoni flipped the coin, Sri Lanka captain Kumar Sangakkara called "heads". However, due to the noise from the full capacity (33,000) stadium, ICC match referee Jeff Crowe couldn't hear the call. Crowe said, "I didn't hear it".
As the coin landed on the ground, Dhoni said "we will bat". He too had not heard the call from Sangakkara. Former India cricketer-turned-commentator Ravi Shastri too did not know. Soon, confusion prevailed.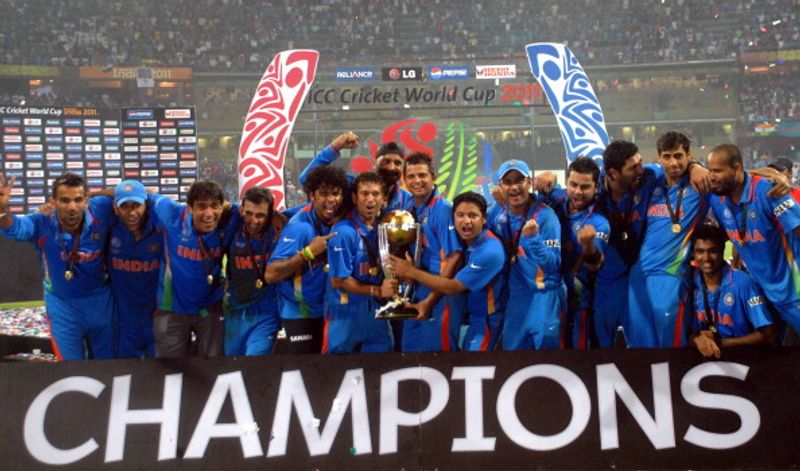 The official TV broadcaster ESPN-Star Sports showed the replays and it was indeed the correct call by Sangakkara. "Heads" it was. However, the coin toss had to be held for a second time and the outcome was in favour of Sri Lanka.
New Zealander Crowe, for the second consecutive World Cup final, was involved in controversy. In World Cup 2007 final between Australia and Sri Lanka in Barbados, he was the match referee. He allowed the final to continue in near total darkness. The match referee and the rest of the umpires had forgotten that 20 overs were completed in the second innings to declare a result. Australia won that game to win the trophy.
Even if India had won the toss, they would have batted first. Sri Lanka opted to bat first and scored 274/6 in 50 overs with Mahela Jayawardene scoring an unbeaten hundred (103 not out).
In reply, India scored 277/4 in 48.2 overs with left-handed opening batsman Gautam Gambhir top-scoring with 97. Dhoni hit 91 not out and won the Man-of-the-match award.
Last Updated Apr 2, 2020, 1:40 PM IST