After facing discrimination in Pakistan, Danish Kaneria says life 'not in good shape'
Danish Kaneria, only the second Hindu player to play for Pakistan cricket team, admitted that he faced discrimination. Now, he has sought help from his nation and other countries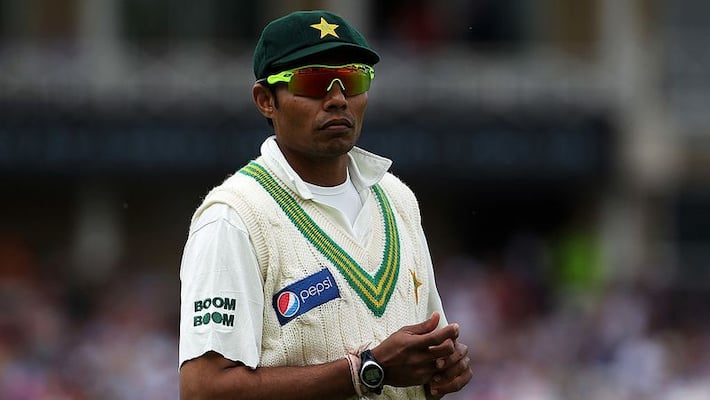 Islamabad: Former Pakistan leg-spinner Danish Kaneria, who was mistreated by his teammates for being a Hindu, has now sought the help of Prime Minister Imran Khan and other countries.
It was former fast bowler Shoaib Akhtar who first exposed Pakistan's discrimination towards Kaneria. Akhtar revealed how Kaneria was ill-treated for being a Hindu. Kaneria played 61 Tests and 18 ODIs for Pakistan. He was only the second Hindu, after Anil Dalpat, to play for Pakistan.
Thanking Akhtar for revealing the truth, the 39-year-old Kaneria said, "Today, I saw the TV interview of the legendary bowler Shoaib Akhtar. I personally thank him for telling the truth to the world. At the same time, I am thankful to all great players who supported me wholeheartedly as a cricketer. Also thankful to media, genuine cricket administrators, and citizens of Pakistan who supported me regardless of my religious affiliation."
Also read: Cricket Australia praises Sourav Ganguly
He continued, "There were certain elements in the society who opposed. However, their opposition could not sustain against the people who loved me. I always remained positive in life and ignored such opposition."
Stating that his life is "not in good shape", Kaneria, who was banned for life by the England and Wales Cricket Board (ECB) in 2012, appealed, "At the same, my life is not in good shape and I approached many individuals in Pakistan and around the world to resolve my issues. Yet, I have not received any help. Issues of many cricketers of Pakistan have been resolved though. I gave everything possible for Pakistan as a cricketer and I am very proud of it. And I in the hour of need I am positive that the people of Pakistan will help.
"I need support from all legendary players of Pakistan including Honourable Prime Minister Imran Khan, cricket administrators of Pakistan and other countries to get me out (of) the mess. Please come forward and help me out. I personally request all not to politicise the issue".
Kaneria was banned by ECB for over spot-fixing charges. In 2016, he had visited India for a religious tour. At the time, he had sought the help of the Board of Control for Cricket in India (BCCI).
Last Updated Dec 27, 2019, 4:06 PM IST