Cricketer Ravindra Jadeja argues with Rajkot lady cop over face mask
Cricketer Ravindra Jadeja had a run-in with a lady constable in Rajkot who stopped him for allegedly not wearing a mask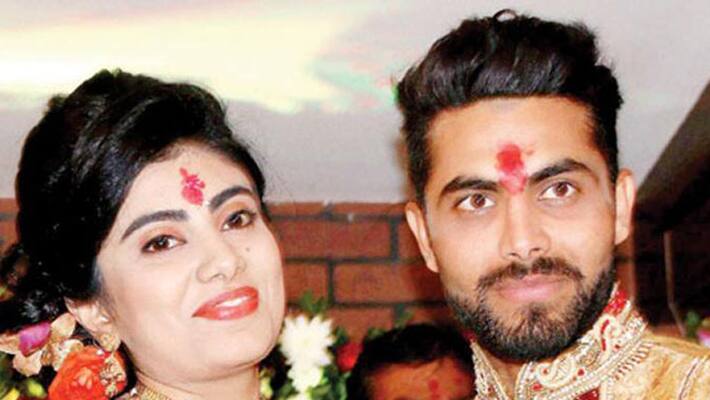 Rajkot: Indian cricket team all-rounder Ravindra Jadeja has gotten himself embroiled in a controversy as he had a run-in with a woman constable in Rajkot on Monday (August 10) around 9 pm.
Head constable Sonal Gosai attached to the Mahila Police Station stopped the cricketer and his wife Rivaba for allegedly not wearing a face mask in their car at Kishanpara Chowk.
According to reports, Jadeja, who was driving the car, had his mask on, Rivaba was reportedly not wearing one. The couple was travelling in their car with two to three other people.
A heated argument broke out between the two parties and the lady constable reportedly asked them to pay penalty for not wearing masks and demanded his license. Gosai later got herself admitted to a private hospital on University Road complaining of stress, sources said.
However, none of the sides have pressed any charges and neither has filed any complaint.
A Times of India report quoted deputy commissioner of police Manoharsingh Jadeja as saying, "(Ravindra) Jadeja and the constable both have accused each other of rude behaviour. There is no formal complaint from either side. As per my information, Jadeja was wearing a mask and we are investigating whether his wife was wearing or not."
The constable is said to be doing fine now at the hospital and she said no penalty was collected from the cricketer and the due procedure would be carried out soon.
Masks and social distancing have been made mandatory by the central government to arrest the spread of the coronavirus (COVID-19).
Last Updated Aug 11, 2020, 3:06 PM IST