ODI World Cup 2023: Will India beat Bangladesh? Scientific astrologer predicts (WATCH)
Greenstone Lobo delves into the world of astrological predictions, emphasising the significance of having precise birth data for accurate forecasts. In a recent video, he predicts the outcome of India vs Bangladesh World Cup match being played in Pune.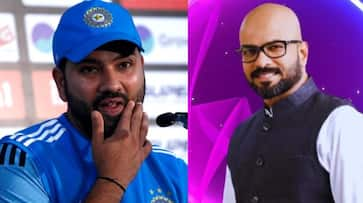 Greenstone Lobo, while discussing predictions about events like cricket matches and political outcomes, emphasized the importance of having accurate birth data for individuals involved. He explained that with precise birth information, it is possible to make predictions about various events, including the outcome of a cricket match or the election of an MLA. However, predicting smaller events, like which team might create an upset in a match, requires knowing the exact birth details of all the captains involved. Greenstone Lobo also noted that he provides these predictions for fun and in response to requests from his audience. He encouraged his viewers to enjoy the process and keep in mind the accuracy of his long-term predictions. Regarding the specific match discussed, he expressed that he did not anticipate an upset and believed that India should win based on astrological analysis.
"It's all about data to predict who will become the prime minister or who will win a World Cup. You just need the date of birth of the individual fray and we can do it. But to predict smaller events like who will win a particular match or who will become an MLA. Then you need the exact time of birth of the individuals in fray." said Lobo
So that's the reason I could say that, you know which team Afghanistan or the Netherlands will create an upset said that in the beginning videos But against whom will they create these upsets? For that, you need the exact birth details of all the captains in fray. 
So then why am I doing all these predictions just for fun? Many of you asked me to do it, and that's the reason I'm doing it. You also do it. You have fun with me the entire process. But remember that whatever is said in the beginning, my long videos, that stands true even now. That is what you should judge me for. 
"Talking about today's match, I am not expecting any upset. India should win this astrologically" Lobo concluded
Also Read: ODI World Cup 2023: Pakistani actress promises romantic date if Bangladesh beat India
Last Updated Oct 19, 2023, 1:31 PM IST