Coronavirus: Under-fire Yuvraj Singh issues statement over his support for Shahid Afridi Foundation
'I'm an Indian and I will always bleed blue and will always stand for humanity,' said Yuvraj Singh after he was criticised for supporting Shahid Afridi's foundation over coronavirus (COVID-19) relief works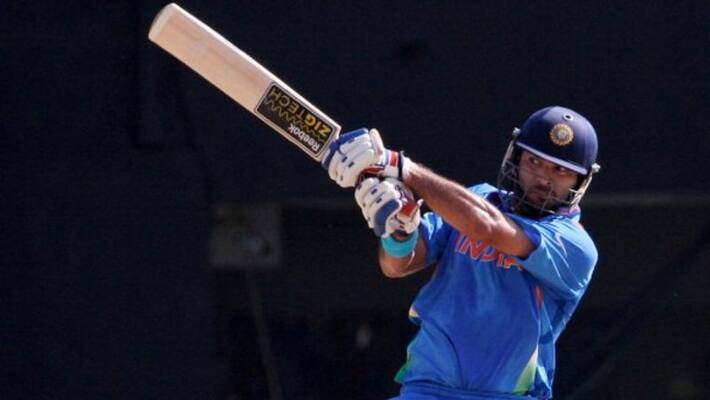 Bengaluru: Former India all-rounder Yuvraj Singh on Wednesday (April 1) clarified his message of support to ex-Pakistan captain Shahid Afridi's foundation after he faced angry reactions from netizens.
Yuvraj, in a vide message posted on his Twitter account, had asked everyone to support Shahid Afridi Foundation as it was helping those affected by the novel coronavirus (COVID-19).
Also read: Twitterati lash out at Yuvraj, Harbhajan for supporting Afridi
He wrote, "These are testing times, it's time to lookout for each other specially the ones who are lesser fortunate. Lets do our bit, I am supporting @SAfridiOfficial  & @SAFoundationN  in this noble initiative of covid19. Pls donate on http://donatekarona.com #StayHome @harbhajan_singh (sic)."
Also read: List of cricketers who have donated to PM CARES Fund
Afridi replied to this tweet and thanked the Indian cricketers. "Thank you for all you support-both yourself & my brother @harbhajan_singh are huge pillars of support; this bond we have shows love & peace transgresses borders when it comes to humanity especially. Best wishes to you with your noble endeavours with @YOUWECAN #DonateKaroNa (sic)."
Many Twitter users were furious with Yuvraj for supporting Pakistan. There were angry reactions on social media. Now, the 2011 World Cup hero has issued a statement where he said his message was "blown out of proportion".
He posted on his Twitter account, "I really don't understand how a msg to help the most vulnerable gets blown out of proportion! All I tried to achieve via that msg was to help ppl in our respective countries by providing healthcare, my intention was not to hurt anyone's feelings. I'm an Indian and I will always bleed blue and will always stand for humanity. jai hind (folded hands and Indian flag emojis) (sic)."
Last Updated Apr 1, 2020, 4:32 PM IST