Coronavirus: PM Modi interacts with sports stars including Tendulkar, Kohli, Ganguly; gives 5-point mantra
Prime Minister Narendra Modi interacted with Sachin Tendulkar, Virat Kohli, Sourav Ganguly and other top athletes of the country. PM Modi spoke about the current situation in the country and about the fight against coronavirus (COVID-19)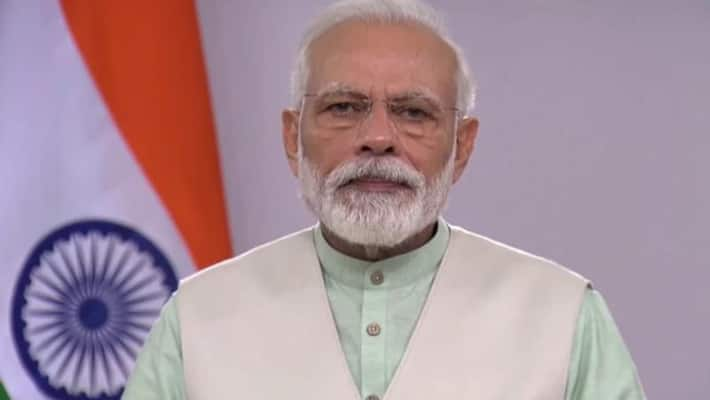 New Delhi: Prime Minister Narendra Modi on Friday (April 3) spoke to India's top sportspersons including national cricket team captain Virat Kohli, batting legend Sachin Tendulkar, BCCI president Sourav Ganguly, and badminton world champion PV Sindhu.
Also read: List of cricketers who have donated to PM CARES Fund
PM Modi interacted with the athletes via video conference. Union sports minister Kiren Rijiju was also present. This was the first time that Modi had spoken to sports stars of the country amid the 21-day lockdown due to coronavirus. All sporting activities have been suspended in India. The 13th season of the Indian Premier League (IPL 2020) has been deferred till April 15.
Also read: Light up diyas to drive away COVID-19 darkness, says PM Modi
"In this fight against coronavirus, we, as team India, bring victory to India," PM Modi said.
According to news agency ANI, PM Modi gave five-point mantra. "PM Modi during interaction with sportspersons gave five-point mantra of 'Sankalp, Sanyam, Sakaratmakta, Samman and Sahyog' to tackle COVID19. PM said that sportspersons have brought glory to nation and now have important role to play in boosting morale of nation and spreading positivity," said Prime Minister's Office (PMO), ANI tweeted.
According to reports, 49 athletes participated in the interaction with PM Modi. Among these, 12 were chosen and give three minutes each to speak to Modi, according to news agency PTI.
"Of these, 12 have been given three minutes each to speak and present their view," a sports ministry source told PTI without revealing the names of the chosen athletes.
Among cricketers, Tendulkar, Kohli, Mahendra Singh Dhoni, Rohit Sharma, Yuvraj Singh, Virender Sehwag, Ganguly, Cheteshwar Pujara, and KL Rahul participated, according to reports.
From other sports, sprint legend PT Usha, six-time boxing world champion and Rajya Sabha MP Mary Kom, badminton stars Sindhu and Sai Praneeth, badminton coach Pullela Gopichand, star sprinter Hima Das, chess legend Viswanathan Anand, shooter Abhishek Verma, wrestler Bajrang Punia were invited.
Praneeth thanked PM Modi for "valuable speech". He wrote on Twitter, "Its a great interaction with our honourable Prime Minister @narendramodi  sir and @KirenRijiju  sir.. Thank you for your valuable speech ... it is really a great motivation for all the athletes ... we all are with you in fighting this situation .#stayhomestaysafe (sic)."
Earlier in the day, PM  Modi urged everyonen to switch off lights on April 5 at 9 pm. "Urge everyone to switch off all lights of house on 5th April at 9 PM for 9 minutes and only light a candle, diya, as a mark of every Indian's fight against Coronavirus," Modi said in a video message.
Last Updated Apr 3, 2020, 1:53 PM IST