Coronavirus outbreak: Virat Kohli and Anushka Sharma post video message
After Prime Minister Narendra Modi's message to the nation over the outbreak of coronavirus (COVID-19), Virat Kohli and Anushka Sharma posted a video message on Twitter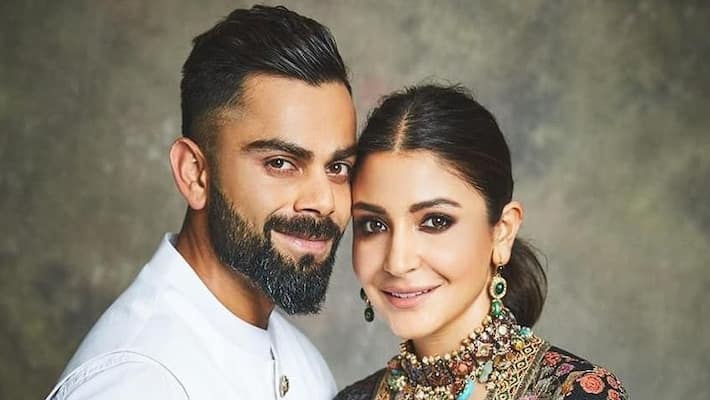 New Delhi: India captain Virat Kohli and his actress wife Anushka Sharma have urged the country's citizens to stay at home and stay safe amidst the spread of coronavirus (COVID-19).
Kohli and Anushka took to the micro-blogging website Twitter on Friday (March 20) to post a short video message urging everyone to stay safe. Kohli said, "We are going through a difficult time" and added that it was important to stay at home.
Also read: Here is what Virat Kohli said about Janta Curfew
The video was tweeted by Anushka with the caption, "Stay Home. Stay Safe. Stay Healthy." This was retweeted by Kohli with the comment, "The need of the hour is to absolutely respect and follow the government's directive. Stay home. Stay safe. Stay healthy."
Last night (March 19), Kohli hailed Prime Minister Narendra Modi's appeal to citizens to observe "Janta Curfew" on March 22.
He wrote on Twitter, "Be alert, attentive and aware to combat the threat posed by the Covid 19. We, as responsible citizens, need to adhere to the norms put in place for our safety as announced by our Honourable Prime Minister Shri @NarendraModi  ji. #IndiaFightsCorona (sic)."
He added, "Also, special mention to all the medical professionals in the country and around the globe for all the efforts being put in to fight the #CoronaVirus. Let's support them by taking care of ourself and everybody around us by maintaining good personal hygeine. #IndiaFightsCorona (sic)."
With no cricket in India, Kohli has returned home. The 13th edition of the Indian Premier League (IPL) has been deferred till April 15. All domestic matches have been suspended by the Board of Control for Cricket in India (BCCI). Royal Challengers Bangalore (RCB) cancelled their training camp.
Last Updated Mar 20, 2020, 11:20 AM IST