Coronavirus outbreak: England cricketers banned from taking selfies with fans, giving autographs in Sri Lanka
England Test cricketers will not pose with fans for selfies and will also not give autographs during their tour of Sri Lanka. This is due to fears of coronavirus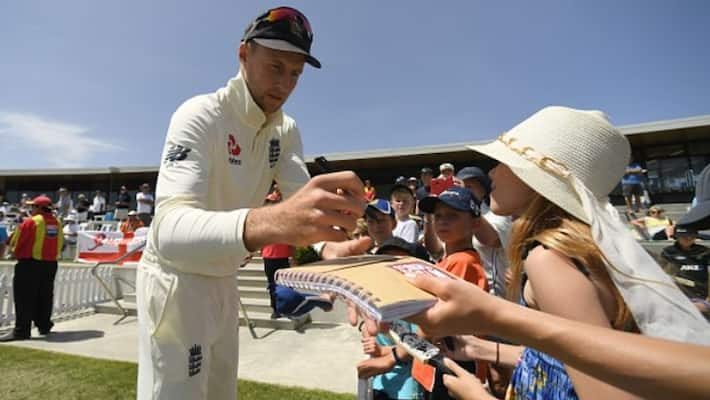 London: Amid coronavirus fears across the globe,  England cricketers, who are currently touring Sri Lanka, will not pose for selfies with fans and will also not sign autographs for them.
The England and Wales Cricket Board, on Wednesday (March 11), asked its players to avoid selfies and signing autographs due to coronavirus fears.
Also read: India-South Africa 1st ODI preview
In a statement, ECB said, "Due to the ongoing situation regarding the current coronavirus outbreak around the world, the England Men's Test team, currently touring Sri Lanka, kindly requests all supporters joining the tour to maintain good levels of hygiene as advised by the World Health Organisation and the NHS, to avoid possible infection and spreading."
It continued, "Following the world health agency's advice, and in order to protect the players and, in turn, the integrity and continuation of the Sri Lanka Test tour, the team has put in place several precautions, leading to a number of normal activities being cancelled for the foreseeable future.
"As a result, the touring party is now taking positive steps to reduce the risk of its health by limiting public engagements for its players and management team.
"England players and staff have been asked to avoid any unnecessary public engagements, and temporarily avoid casual supporter interaction such as selfies or autographs."
It added, "Whilst we acknowledge that this will be disappointing for some supporters, we stress that this a measure to protect the ongoing wellbeing of the England Test squad and is a decision which has not been taken lightly.
"In addition, England players and staff are also being instructed to avoid shaking hands where a 'fist pump' or a personal greeting will suffice. Players will no longer participate in handshakes with each other or the opposition."
England and Sri Lanka will play two Tests starting from March 19 in Galle. The second Test is in Colombo from March 27.
Last Updated Mar 11, 2020, 5:43 PM IST