Coronavirus: Gautam Gambhir donates 2 years' salary to PM CARES Fund
Former India cricketer Gautam Gambhir has donated his two years' salary to PM CARES Fund. Gambhir, who is now a BJP MP, announced this today (April 2) on the anniversary of India's 2011 World Cup triumph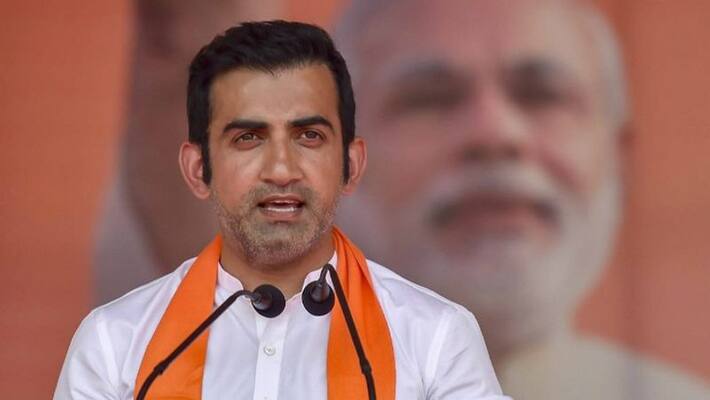 New Delhi: Former India opening batsman Gautam Gambhir, who is now a BJP MP, has decided to donate his two-year salary to 'Prime Minister's Citizen Assistance and Relief in Emergency Situations Fund' (PM CARES Fund) to help India fight against the novel coronavirus (COVID-19).
On the day (April 2) when India is celebrating the anniversary of World Cup 2011 triumph, Gambhir once again proved that he cares for the nation. He has been in the forefront of doing charity, helping the families of Army jawans who have sacrificed their lives for the country.
Photos: Relive India's 2011 World Cup victory in Mumbai
As India fights against coronavirus, Gambhir, one of the heroes of India's World Cup 2011 final victory, had earlier released Rs 1 crore from his MPLAD funds. Now, he has pledged his 24 months' salary to PM CARES Fund.
Also read: List of cricketers who have donated to PM CARES Fund
On his Twitter account, Gambhir wrote on Thursday, "People ask what can their country do for them. The real question is what can you do for your country? I am donating my 2 year's salary to #PMCaresFund. You should come forward too! @narendramodi @JPNadda @BJP4Delhi #IndiaFightsCorona (sic)."
On March 28, he had written on Twitter, "It is time that all resources of the country be directed towards fighting COVID-19.  Have released INR 1 Crore from my MP LAD fund towards relief efforts. Have also donated one month's salary towards the Central Relief Fund. United we stand!! @narendramodi @JPNadda @BJP4Delhi (sic)."
On April 2, 2011, Gambhir top-scored for India with 97 as the MS Dhoni-led team won the World Cup 2011 final at Mumbai's Wankhede Stadium. India had won the World Cup after 28 years.
Remembering that final, Gambhir urged everyone to end "obsession" with Dhoni's six that sealed the final. "Just a reminder @ESPNcricinfo: #worldcup2011 was won by entire India, entire Indian team & all support staff. High time you hit your obsession for a SIX (sic)," Gambhir wrote.
Last Updated Apr 2, 2020, 1:13 PM IST