India and Australia are currently fighting it out in the final Test, in Brisbane, as the former defends the Border-Gavaskar Trophy. Meanwhile, Day 2, on Saturday, saw an influx of fans at The Gabba, while it also noticed the Stormtroopers invading, causing quite an excitement.
India and Australia are engaged in a fierce rivalry in the final Test at The Gabba in Brisbane. Meanwhile, with Day 2 being a Saturday, the weekend began with an influx of crowd at the venue.
During the day's opening session, the cameras panned at a section of a crowd at the venue. It was seen that some Stormtroopers, from the Star Wars movie franchise, entering the forum.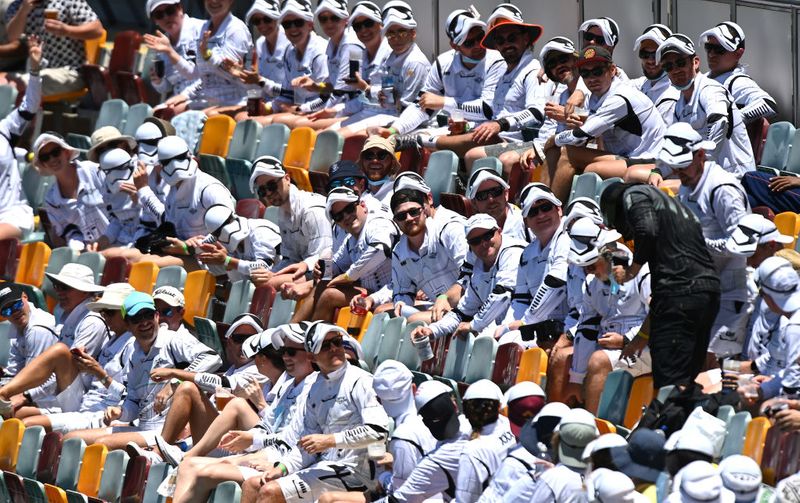 Imagine being Darth...🔥

📺 Watch Day 2 #AUSvIND on Fox Cricket or Kayo: https://t.co/h8zxySNI3z

📝Live blog: https://t.co/hqARYyQVDh

📱Match Centre: https://t.co/ApeG4HBAF0 pic.twitter.com/TTAhAzAX92

— Fox Cricket (@FoxCricket) January 16, 2021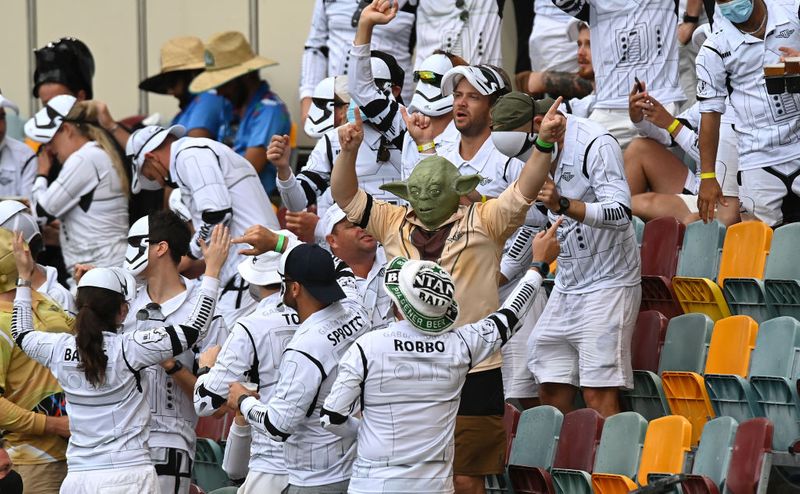 Naturally, it caused quite some excitement among the fans. While some even wondered what the case actually was, rest assured that they were nothing more than fans dressed as the Stormtroopers. However, it was not just the Stormtroopers, as one of the fans dressed as the Darth Vader, the franchise's main villain, also caught attention, as he was seemingly leading the troopers.
Completely normal Brisbane behaviour #AUSvIND pic.twitter.com/b8YJNKw78N

— cricket.com.au (@cricketcomau) January 16, 2021
ALSO READ: 4th Test- Australia dismissed for 369 on Day 2, debutants claim 3 wickets each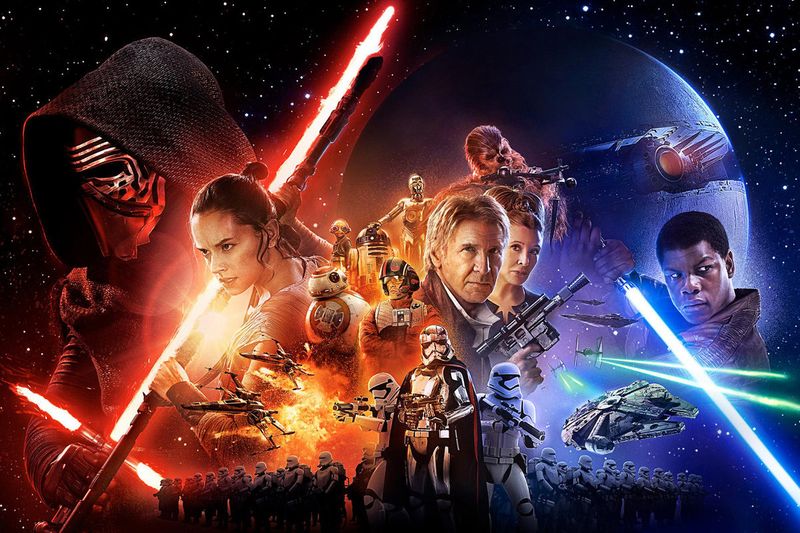 For those who are unaware of Star Wars, it is one of the most successful movies franchise, which has bagged $10.318 billion at the box office. According to Wikipedia, The Star Wars franchise depicts the adventures of characters "A long time ago in a galaxy far, far away",[5] in which humans and many species of aliens (often humanoid) co-exist with robots, or 'droids', who may assist them in their daily routines; space travel between planets is common due to lightspeed hyperspace technology. Spacecraft range from small starfighters, to huge capital ships such as the Star Destroyers, to space stations such as the moon-sized Death Stars. Telecommunication includes two-way audio and audiovisual screens, and holographic projections.
Match summary: Winning the toss and electing to bat, Australia has posted 369, with Marnus Labuschagne and skipper Tim Paine being the top scorers, while three of the Indian bowlers claimed three wickets. As of now, India is going steady, with opener Rohit Sharma being the top scorer.
Brief scores: 369 (Labuschagne 108, Paine 50; Thakur 3/94, Sundar 3/89, Natarajan 3/78) leads India 60/2 (Rohit 44; Lyon 1/9) by 309 runs.