BCCI player contracts list announced; MS Dhoni omitted
There is no place for MS Dhoni in the new player contracts list announced by the Board of Control for Cricket in India (BCCI). Dhoni has not played for India since July 2019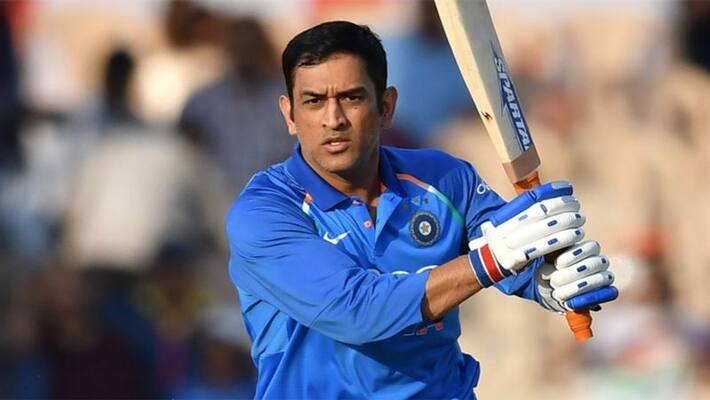 Mumbai: Mahendra Singh Dhoni was on Thursday (January 16) not offered a player contract by the Board of Control for Cricket in India (BCCI).
In the player contracts list for the period October 2019 to September 2020, Dhoni's name is missing. The former captain has not played for India since the ICC World Cup 2019 in July 2019.
Also read: Australian player finds weakness in Virat Kohli's batting
There were 27 players in the contracts list. The top tier, Grade A+, three players feature, captain Virat Kohli, Rohit Sharma and Jasprit Bumrah. The trio will get Rs 7 crore.
The next category Grade A has R Ashwin, Ravindra Jadeja, Bhuvneshwar Kumar, Cheteshwar Pujara, Ajinkya Rahane, Shikhar Dhawan, Mohammed Shami, Ishant Sharma, Kuldeep Yadav, Rishabh Pant and KL Rahul. They will receive Rs 5 crore.
Also read: Full list of ICC award winners
Full list of BCCI's contracted players
Grade A+ (Rs 7 crore): Virat Kohli, Rohit Sharma, Jasprit Bumrah
Grade A (Rs 5 crore): R Ashwin, Ravindra Jadeja, Bhuvneshwar Kumar, Cheteshwar Pujara, Ajinkya Rahane, Shikhar Dhawan, Mohammed Shami, Ishant Sharma, Kuldeep Yadav, Rishabh Pant, KL Rahul
Grade B (Rs 3 crore): Umesh Yadav, Yuzvendra Chahal, Hardik Pandya, Wriddhiman Saha, Mayank Agarwal
Grade C (Rs 1 crore): Kedar Jadhav, Manish Pandey, Hanuma Vihari, Navdeep Saini, Deepak Chahar, Shardul Thakur, Shreyas Iyer, Washington Sundar
Last Updated Jan 16, 2020, 3:53 PM IST