Mind games? Ahead of India series, Australian great says Virat Kohli not No. 1, picks new batsman
India captain Virat Kohli is not the world's number one batsman in Tests, according to an Australian great. This comment has come just four days ahead of India-Australia ODI series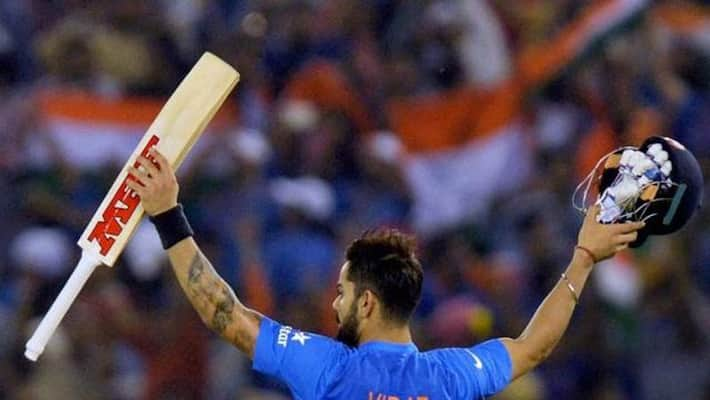 Melbourne: India captain Virat Kohli is the number one batsman in both Tests and ODIs, as per the International Cricket Council (ICC) rankings. However, for former batsman Mark Waugh, an Australian is the No. 1 in Tests.
Present and former cricketers have been effusive in their praise for Kohli as he continues to rule all three formats of the game.
Also read: Ravi Shastri makes big statement on MS Dhoni's future
In recent times, Australia's Marnus Labuschagne has emerged in the Test arena which has made ODI great Waugh to anoint the right-hander as the top batsman in the longer version of the game.
In 14 Tests so far, Labuschagne has scored 1,459 runs at an impressive average of 63.43. He has hit four hundreds and eight fifties. He is currently the number three Test batsman in ICC rankings. It has been a remarkable journey for the 25-year-old right-hander as he was ranked 110th at the start of the year 2019 and has made rapid progress in 12 months' time.
This rise has prompted Waugh shower encomiums on Labuschagne. The junior Waugh, who played 128 Tests and 244 ODIs for Australia, backed Labuschagne to excel in ODIs too as he is expected to make his debut in India series.
"It's great to see Marnus Labuschagne picked in the one-day squad, actually. His form at the domestic level has been very good. I think he averages in the high 30s with a strike rate of around 90 — he can play one-day cricket and he is in form," Waugh was quoted as saying the Australian media on Friday (January 10).
"He is probably the No. 1 batsman in world cricket, albeit in the Test format, but I think he can carry that on into the white-ball format as well. I think he has got to bat in the top four. You would imagine (Aaron) Finch and (David) Warner would open, Steve Smith at three and Labuschagne at four. I think he is ideally suited at four because he can play spin well, he is a good sweeper of the ball," Waugh added.
The 54-year-old Waugh said Labuschagne can do well against Indian spinners in the three-ODI rubber starting on January 14.
"He is going to get tested out, obviously, by the spin of India, by the likes of (Kuldeep) Yadav and (Yuzvendra) Chahal, (Ravindra) Jadeja, those sorts of guys. But a batsman in form going to India is exactly what you need. I think he will go really well," said Waugh.
Last Updated Jan 10, 2020, 1:43 PM IST