Women doctors in MP come forward to help COVID-19 suspects, get pelted with stones
Two women escaped from mob lynching when they arrived to collect samples from COVID-19 suspects in Madhya Pradesh. So far, 87 cases have been reported from MP and Indore is considered as red zone with over 60 cases alone.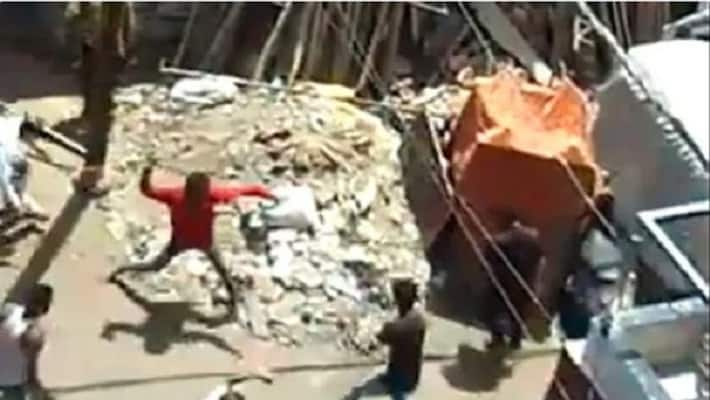 Indore: A shocking incident has taken place in Madhya Pradesh where a team of doctors arrived in Indore yesterday. 
The situation soon turned volatile after a group of people started to pelt stones and chase the women doctors. The police swooped into action and whisked the doctors away in their vehicle. 
The incident happened at Taat Patti Bakhal and Silawat Pura area in Indore. Two women doctors were injured in this stone pelting incident.
"As we started to inquire about a person's health, people started protesting and later, some of them hurled stones. We were saved by the police personnel," said a lady doctor, who suffered minor injuries. 
The entire area has been sealed after the incident. 
In MP, the number of people infected with the coronavirus is 87 and most infected are 63 in Indore. So far, 6 people have died in the state. 
Last Updated Apr 2, 2020, 9:45 AM IST