This is how Nizamuddin Markaz defied coronavirus lockdown with 3400 people
Six people in Telangana have died after attending the religious event at Nizamuddin, Delhi. Many other deaths from different states reportedly have links to the same event.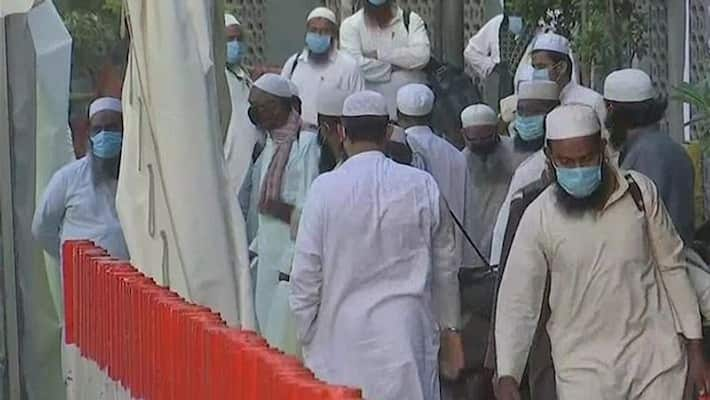 Six people, who died due to coronavirus, had attended the religious event at Nizamuddin in Delhi. Let us take you through the details of how the congregation defied government's lockdown orders.
According to reports, on March 13 over 3,000 people had gathered at Nizamuddin Markaz as part of a religious gathering. Two days later, Delhi chief minister announced that no religious or political gatherings of more than 50 people will be allowed in Delhi till March 31.
However, the Nizamuddin Markaz still continued.
On March 20, Indonesians who attended the event tested positive for coronavirus.
Prime Minister Narendra Modi's Janatha Curfew was observed on March 22. And on March 23, 1,500 people vacated the Markaz.
On March 24, Modi announced a nationwide lockdown for 21 days. Same day, the Nizamuddin Police asked the remaining people at the Markaz to vacate the area.
Around 1,000 people were still residing in the area defying lockdown orders on March 25. A medical team visited the Markaz and suspected cases were isolated in a hall within the building.
On March 26, an Indian preacher, who attended the gathering in Delhi, tested positive and died in Srinagar, according to reports.
Six coronavirus suspects were taken away from the Markaz for medical checkup and were later shifted to a quarantine facility in Jhajjar, Haryana, on March 27.
According to reports, on March 28, a World Health Organisation (WHO) team along with the SDM visited the Markaz. 33 people, who were taken for a medical checkup, are isolated at Rajiv Gandhi Cancer Hospital in Delhi.
On March 29 night, police and other concerned authorities drove people out of the Markaz and sent them to hospitals and quarantine facilities.
According to reports, the Delhi Police have claimed that they sent two notices to the mosque committee, but they still didn't mend their ways.
Last Updated Apr 1, 2020, 2:18 PM IST