Springboard Foundation, MIT and Harvard join forces to fight COVID-19
Springboard Foundation will interact with Engineers of MIT and Harvard to fight COVID-19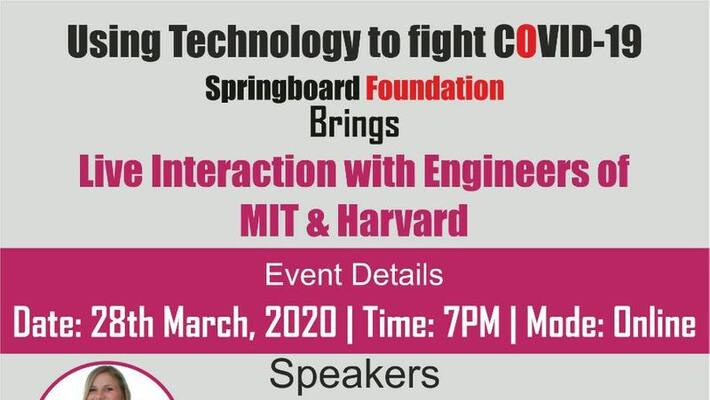 Using technology to fight coronavirus, the Springboard Foundation has decided to live interact with engineers of MIT and Harvard. The online interaction will occur at 7 pm on March 28.
The key speakers of the event are Kristen Marie Vilcans and Kaushal Jail.
Kristen Marie Vilcans is a system design and management fellow at the Massachusetts Institute of Technology. She also leads the communication strategy team at Safe Path.
Kaushal Jail leads partnerships and funding at Safe Path.
Springboard foundation is a non-profit organisation established mainly to promote and encourage innovation and social entrepreneurship at the grassroots.
Last Updated Mar 28, 2020, 1:31 PM IST