PM Narendra Modi shares his fitness mantra as promised during coronavirus lockdown
PM Modi shared his lockdown fitness routine on Twitter and said Yoga has benefitted him.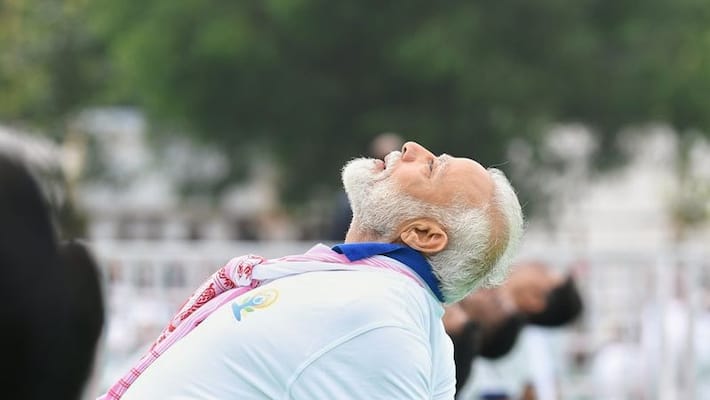 New Delhi: In a bid to encourage people to stay fit during the lockdown period, Prime Minister Narendra Modi on Sunday said that he will soon upload a couple of his videos on social media platforms.
"As regards fitness, I think that will be quite a lengthy topic, so I will upload some videos on it on social media. You can surely see those videos on NamoApp," he said while addressing the 63rd edition of his monthly radio programme 'Mann Ki Baat'.
He also advised people to practice Yoga during the lockdown imposed to curb the spread of coronavirus.
Staying true to his words, PM Narendra Modi on Monday shared some Yoga videos on Twitter and wrote, "I hope you also begin practising Yoga regularly."
In another tweet, he said, "I am neither a fitness expert nor a medical expert. Practising Yoga has been an integral part of my life for many years and I have found it beneficial. I am sure many of you also have other ways of remaining fit, which you also must share with others." The videos are also available in different languages, he added.
During his 'Mann Ki Baat' on Sunday he also spoke about the ritual of fasting during Navratri and said, "As far as Navratri fast is concerned, that is between me and my faith and supreme power."
 
Last Updated Mar 30, 2020, 9:54 AM IST