Maharashtra farmer wins hearts after donating wheat produced from 1 acre land
A farmer from Nashik (Maharashtra) has donated wheat that he harvested from one of his three acres of land to people who are suffering due to the 21-day lockdown in the country.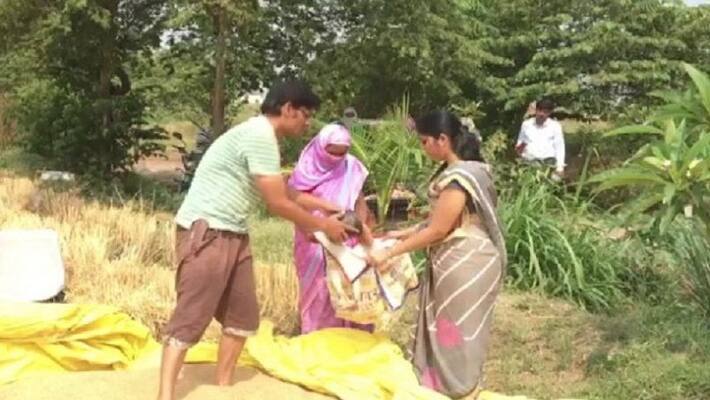 Nashik: A farmer from Nashik, Maharashtra has won the hearts of many for his generous act. Datta Ram Patil distributed his harvested wheat to the needy during the lockdown.
He told media that he is a small farmer and he is not financially stable. He added that if he has one chapati, then he can give half to others who are in dire need.
Not only netizens, Patil has also received applause from Maharashtra chief minister's office, who thanked him. The CMO said, "Only humanity can help us win the war!"
The number of COVID-19 cases climbed to 1,071 in India on Monday, while the death toll rose to 29, according to the Union Health Ministry.
 
Earlier on March 24, Prime Minister Narendra Modi announced a countrywide lockdown for 21 days, restricting a population of over 130 crore people to their homes as part of social-distancing to contain the COVID-19 outbreak in the country.
Last Updated Mar 30, 2020, 4:43 PM IST