Kerala govt suspects fundamentalist group's hand in migrants' protest amid coronavirus lockdown
As realisation dawned, agencies believed two outfits with Islamic fundamentalist ideologies to have played a role in instigating migrant labourers to protest against the coronavirus lockdown in Ketala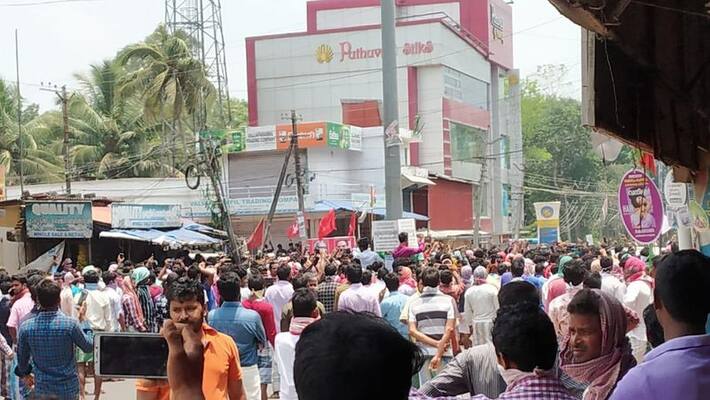 Kottayam: Agencies believe two organisations with Islamic fundamentalist ideologies may have played a role in instigating the migrants, who are finding it hard to deal with the nationwide curfew, to stage the stir in Kerala on Sunday.
According to a report on news daily, a senior official, who did not wish to be named, told News18, "We have conclusive inputs indicating the role of two outfits with Islamic fundamentalist ideology behind the instigation of migrant labours in Payippad. Both these groups are against the central and state governments. We also have found certain social media profiles linked to these organisations had raised the issue long before the protest happened on the ground."
As quoted by The New Indian Express, minister Thilothaman also stressed on the possibility of a conspiracy behind the incident. "It was a planned and organised move, as per reports available," he said. "The police will inquire about this angle."He said an earlier meeting with the authorities concerned had taken certain decisions on the steps to be taken by the contractors and house owners to ensure food for migrant workers." 
On Sunday morning, a village bordering Kottayam and Pathanamthitta districts, Payippad, sent shock waves among the Kerala government machinery when more than 2,000 people hit the streets defying lockdown restrictions.
As the police force and the government began to understand that it was a migrant workers' protest in line with the 'Delhi exodus' demanding special arrangements to return to their home towns, officers' tension escalated. Handling them would prove difficult if the situation went out of control.
Soon after, SOS messages in Hindi and English started appearing on some Twitter handles, apparently belonging to migrant labourers. A large group of labourers staged an agitation on Sunday at Payippad. 
The tweets had visuals of a similar protest being carried out Perumbavoor in Ernakulam district, another district where a large number of migrant labourers live in the state. One of the handles with just two followers tagged office-bearers of the state Congress unit.
Though issues have been settled for the time being, the government suspects a conspiracy behind the incident as workers never raised a demand to go back to their houses at any point after the lockdown came into effect. Even the district collector had visited their camps two days ago to review arrangements there.
The government has formed a team under Ernakulam inspector general IG Mahesh Kumar to investigate the incident. More than two dozen mobile phones were seized from migrants during a raid at Payippad on Sunday.
Last Updated Mar 31, 2020, 9:09 AM IST