Kerala govt's free grocery kits: What's in the bag of essentials?
Food kits with 17 essentials each are being provided to 87 lakh ration card holders in Kerala by the state government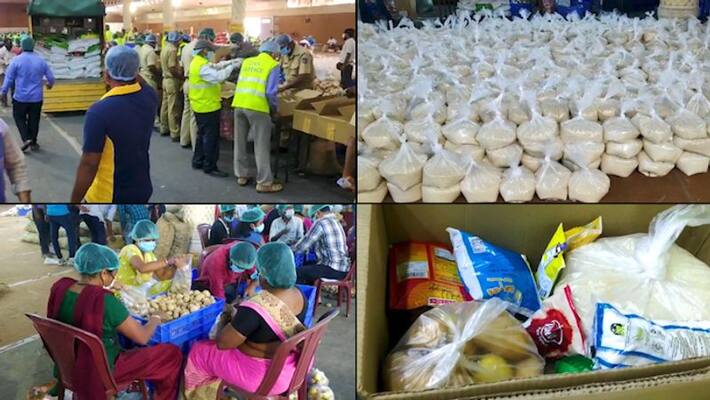 After distributing free ration to ration card holders, the Pinarayi Vijayan government of Kerala has started to distribute free grocery kits to all its 87 lakh ration card holders in the state with priority to the Anthyodaya Anna Yojana ration card holders. On the first day, delivery of 47000 kits were complete. The distribution is being carried out through all ration shops of the state.
The food kits with 17 essentials contains: 1 kg sugar; 250 gm tea powder; 1 kg salt; 1 kg green gram; 1 kg Bengal Gram; 250 gm dal; half litre coconut oil; 1 litre sunflower oil; 2 kg whole-wheat flour; 1 kg rava; 1 kg black gram; 100 gm chilli powder; 100 gm coriander powder; 100 gm turmeric powder; 100 gm fenugreek; 100 gm mustard; and two soaps.
Earlier the state had distributed free ration which consisted of rice and wheat.
Now, people are able to avail this from the ration shop under which they are registered. Portability feature has not yet been achieved. The government plans to complete the first round of distribution through corresponding ration shops and may think about portability in the second stage of grocery delivery.
People have an option to register on the website of the Civil Supplies corporation and donate their ration to poor. A monthly grant of Rs 1000 to automobile workers, artists, farmers etc are announced too. 
Last Updated Apr 11, 2020, 12:39 PM IST