Indian government launches coronavirus tracker app Aarogya Setu
The Indian government launched the Aarogya Setu app, which is a coronavirus tracker that will use the phone's bluetooth data to tell users if they have been within 6-feet proximity from the coronavirus positive patient. By analysing both data, the app determines the risk level and gives you suggestions accordingly.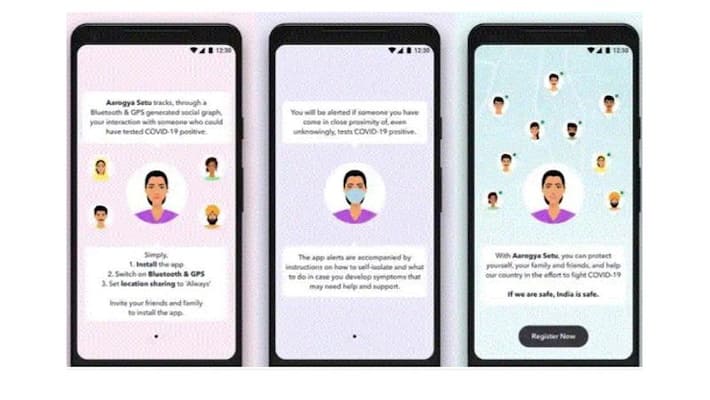 Bengaluru: While we already have MyGov app through which the government is spreading awareness among people about novel coronavirus, now, a dedicated app has been launched to keep a track on the spread of the virus.
The Indian government launched a coronavirus tracker app called Aarogya Setu, which will help you stay safe during the coronavirus pandemic. The app developed by the National Informatics Centre is available for both Android and iOS devices and supports 11 languages at the moment, including English and Hindi.
The app's description says that it is aimed at 'augmenting initiatives of government' to 'proactively' inform citizens about the 'best practices and relevant advisories pertaining to the containment of COVID-19'.
Aarogya Setu uses the phone's bluetooth and location data to check if you have been near a coronavirus infected patient or not. In addition to alerting you about this, the app will also provide you with instructions on how to self-isolate and what to do if you develop any symptoms. In case, a user is at high risk, the app will advise him to go for a test at a nearby testing centre and call the toll-free number 1075 immediately.
People will have to first register their mobile number before using the Aarogya Setu app.
How to use the Aarogya Setu app:
Download the Aarogya Setup app for Android and iOS and provide its location and Bluetooth permission.
Select your desired language and click on 'Next'.
Now, enter your mobile number and click on 'Submit'.
You will get an OTP, enter the OTP to proceed.
Now, it will ask your personal details such as your gender, full name, age, profession and the countries that you have travelled to in the last 3 days.
Based on this information and your location data, the app will show the risk level for you.
The app also includes a self-assessment section that allows you to determine the level of risk to you by answering some questions.
It also provides you the phone numbers for Coronavirus help centers across the country.
Users can also use the app to get more information about Coronavirus, do's and don'ts and safety measures against Coronavirus.
Last Updated Apr 3, 2020, 10:21 AM IST