Extra prepared if COVID-19 cases rise exponentially: Health ministry
Health ministry's joint secretary Lav Agarwal said the government was expanding the COVID-19 testing capacity in state-run as well as private medical colleges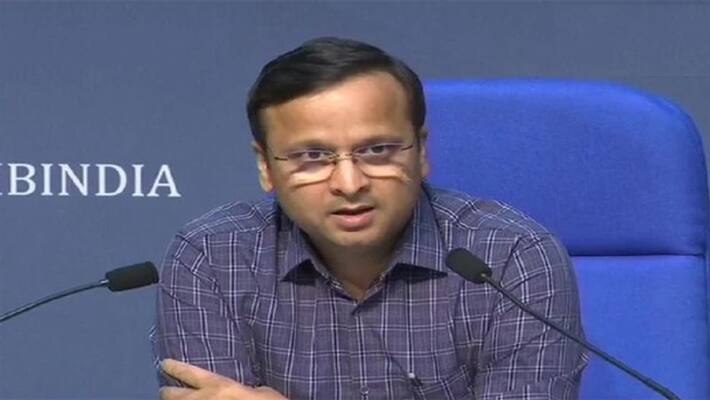 New Delhi: Over 900 coronavirus cases have been reported in the past 24 hours, taking the total number of such cases to 8,447 in the country, the Union health ministry said on Sunday, while asserting that the government is 'extra prepared' if there is an exponential rise in the number of coronavirus patients.
Health ministry's joint secretary Lav Agarwal said the government was expanding the COVID-19 testing capacity in state-run as well as private medical colleges.
"We are working on an urgent basis to expand the capacity for COVID-19 testing in government and private medical colleges across the country. Fourteen mentor institutes, including the AIIMS and NIMHANS, have been identified to mentor the medical colleges and expand the coronavirus testing capacity," Agarwal added.
Also read: Coronavirus: SC set to hear plea against setting up of PM CARES fund
According to ICMR officials, a total of 1,86,906 samples have so far been tested across the country, of which 7,953 have been found positive for COVID-19.
"In the last five days, on an average, 15,747 samples were tested per day and 584 of those were found to be positive per day," an Indian Council of Medical Research (ICMR) official said at the press briefing. Responding to a question about development of vaccines, he said, "There are 40 plus candidate vaccines that are under development but none of them has reached the next stage."
Meanwhile, Maharashtra contributed heavily to both cases and death toll even as five people succumbed to the disease in Delhi. Maharashtra reported 221 fresh cases and 22 deaths, both second-highest single-day figures for the state. The state has so far recorded 1982 COVID-19 cases and 149 deaths. Mumbai alone accounted for 16 deaths, its highest toll in a day, and 152 new cases.
Thabaal Thanthi Nagar in Tamil Nadu's Madurai has been declared a COVID-19 'containment zone'; the movement of people in the area is restricted to avoid COVID-19 transmission. The total number of positive cases in the state is 1,075.
Last Updated Apr 13, 2020, 8:52 AM IST