COVID-19: KSRTC converts bus into mobile sanitiser; vehicle to disinfect passengers
KSRTC, which has few buses in service for transport of essential personnel has converted one of its buses into a 'Mobile Sanitiser'. Police personnel and essential staff who risk exposure to the virus to perform their duty can avail this service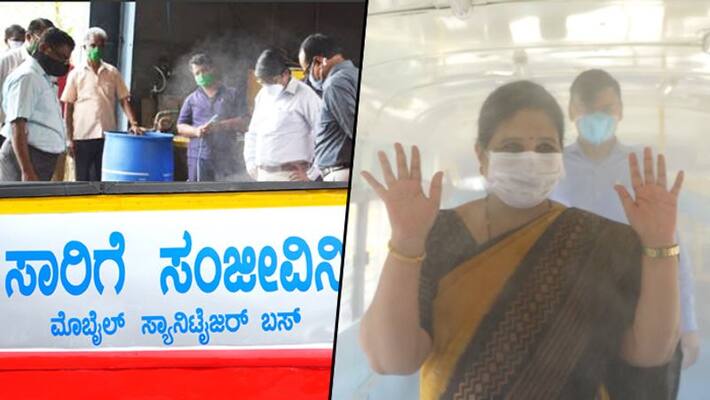 To keep essential service workers, police, paramedical staff and pourakarmikas, who are picked up daily for their service during lockdown, safe and free of external infection, the KSRTC has converted its bus into a mobile sanitiser. 
According to a release from KSRTC, the bus was converted into a mobile sanitiser with an investment of Rs 20,000.
The bus was named as 'Sarige Sanjeevini' and was inaugurated by KSRTC MD Shivayogi C Kalasad. 
"
He, along with Ramnivas Sepat, director for security and vigilence, Kavitha S Mannikeri director, personnel and environment and others inspected the new facility. 
After inspecting the converted bus, Kalasad ordered depot staff and passengers in bus stations to enter the bus before entering the depot or bus stations. He has also instructed officials to replicate this initiative in other divisions too.
Last Updated Apr 11, 2020, 4:07 PM IST