COVID-19: Couple forgoes wedding celebrations, use money to help needy in West Bengal
A couple from West Bengal was scheduled to be married on April 17, but there will be no celebration due to the coronavirus lockdown. In this situation, they decided to use the money that was saved for their wedding expenses to help the needy.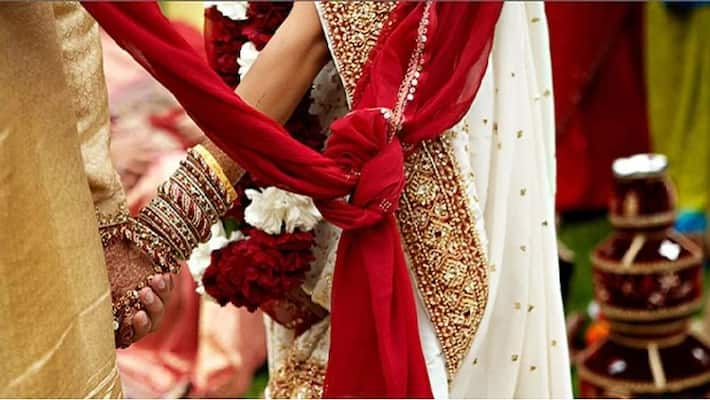 The coronavirus pandemic has pushed the world to the edge of extreme catastrophe. It has been called the most horrific disaster since World War II. Crises like this, bring out the true nature of a person. Sometimes it can reveal the worst in you, sometimes the best. For a couple from Jamalpur in East Burdwan of West Bengal, who are set to be married, this serves an opportunity to be an example of humanity.
Also read: Coronavirus: Number of cases jumps to above 1000 in Maharashtra
Arijit Pal and Sangita Ghosh, both hail from Abujhati area of Jamalpur. They are to be married on April 17. The date of the wedding was finalised long ago. Relatives, friends and neighbours were invited. Decorators, caterers, grocery stores were also paid in advance. However, nobody was ready for the coronavirus disaster.
After the announcement of the lockdown by Prime Minister Narendra Modi, both the families had fallen into a great deal of worry. Everyone thought about whether the wedding should be postponed or not. Finally, Sangita and Arijit's family decided that the wedding will take place on the specified date without any celebration. A reception may be arranged, when the situation is under control.
However, the bride and the groom had other plans. They decided to use the money saved for their wedding celebrations to help the needy.
Over 400 migrant labourers are trapped in East Bardhaman district due to the lockdown. Jamalpur Police Station and block administration have arranged food and accommodation for them at Gopalpur Muktakeshi School near National Highway 2.
Arijit and Sangita have come forward to strengthen the administration's hand. They have bought various food items and other necessities to help the trapped migrant labourers.
The couple has said they are not in a state of mind to celebrate, when the whole country and the world is in danger. It is much more important to help these needy workers than host a wedding reception, they believe. And above all, the couple says, the blessings received from the workers are the most precious of gifts.
Last Updated Apr 8, 2020, 6:49 PM IST