COVID-19: Bengaluru, Mysuru heading for total lockdown again?
As the lockdown date is nearing its end, districts like Bengaluru, Mysuru, Bidar and Dakshina Kannada are likely to see total shutdown as they fall under the 'red zone'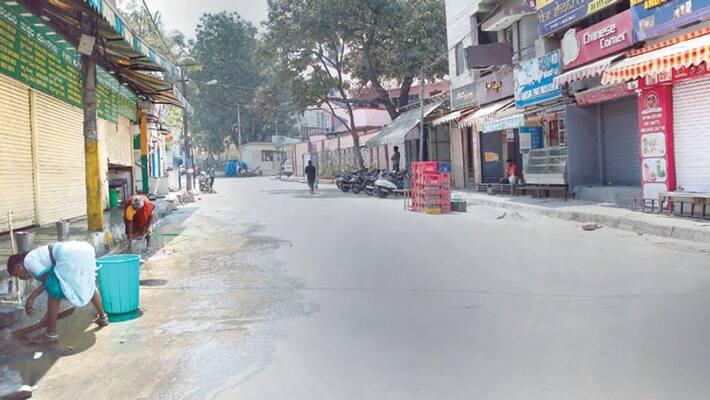 Bengaluru: Karnataka may have done better in terms of containing the outbreak of deadly coronavirus, and the government may mull lifting or relaxing the lockdown, but places like Bengaluru with 45 cases, Mysuru (35), Bidar (10), Dakshina Kannada (8) may push the government to impose total shutdown. 
The main reason behind this decision of total shutdown is that these places fall under the 'red zone'.
According to medical education minister Dr K Sudhakar, a place where over 9 cases are reported are considered as red zones. 
"We have identified red zones based on the number of COVID-19 cases. Whichever district has more than 9 cases, a 100% shutdown is required. According to the state government, the lockdown should continue in these red zones even after April 14 and lifting of curfew in other places will have to be done in a phased manner," said the minister. 
On Markaz:
According to the minister, the quarantine procedure is the same for all whether they travelled to Delhi and were part of the markaz or travelled abroad. The government has stuck to the 28-day quarantine period and will continue to do so. The state saw more cases from the district that didn't have a single case after this event. Had it not been for the Delhi event, Karnataka would have registered cases in double digits in the state. 
Last Updated Apr 8, 2020, 9:03 AM IST